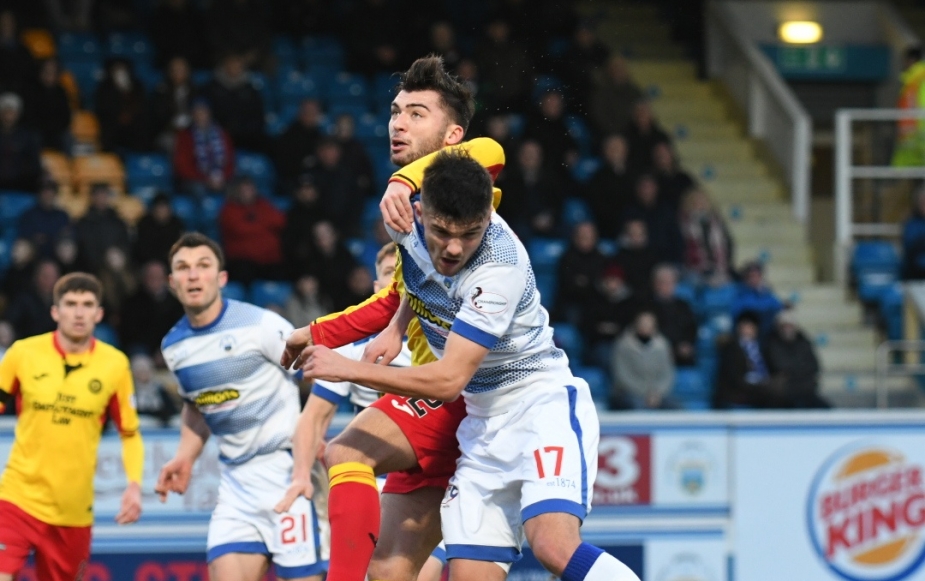 Reece Lyon: We need the supporters behind us
Morton midfielder Reece Lyon urges supporters to keep believing in the team following Saturday's defeat to Partick.
Lyon played in Saturday's 2-1 defeat to Partick Thistle at Cappielow and feels the players had the chances to get at least a point.
Speaking to gmfc.net shortly following full time on Saturday, Lyon said: "It is annoying to concede two goals like we did in the game.
"We knew the game was an important one for us so to lose in that manner and to see the two goals go in, it's very tough to take.
"When we got the goal back through Ky's penalty [Kyle Jacobs], I think we all started to think we could get something out of the game.
The result comes following Morton's 2-0 victory away at Alloa, which Lyon was full of praise concerning the team's performance in that match.
"I thought last week we were brilliant, second half particularly. You look at their result today against Dunfermline, they are not a team that are easily beaten but I felt we deserved everything we got from that game.
"It's just tough on us with a result like today because we hoped we could have built on our great performance last week."
With the New Year approaching and the end of the decade near, Morton now turn their attentions to an away tie against Arbroath on the 4th January.
When discussing our next fixture, Lyon said "We really need to learn from our mistakes this week and try play like we did last week against Alloa when we head to Arbroath.
"We know the supporters may be frustrated at our recent results but we need our fans to get behind the team over the next weeks in what will be big games for us.
"Every one of us know that it's going to be an important game for us next week. I'm sure the gaffer, Anton [McElhone] and Timmo [Dave Timmins] will make sure we get a good week of training under our belt and will work for a system to play for a win against a strong Arbroath side."
image: David Bell