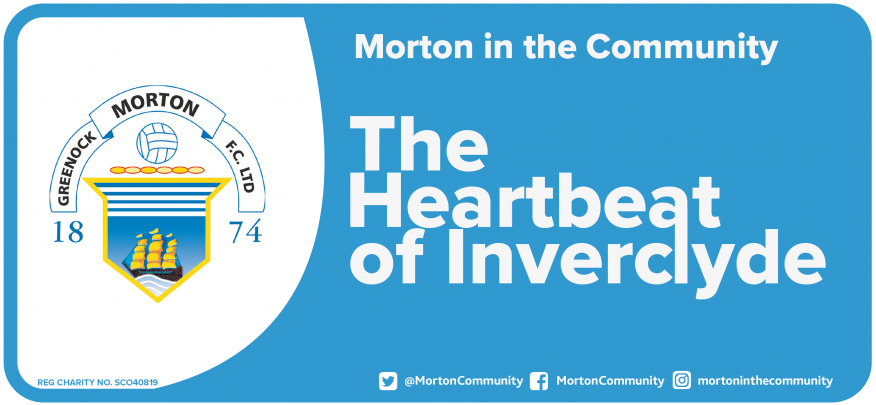 Greenock Morton Community Trust (GMCT) is a registered charity (Charity No. SC040819), which uses the power of football, and the Greenock Morton Football Club brand, to deliver a number of projects across the Inverclyde area.
The organisation has been operational since March 2013 after a period of planning and preparation that began back in September 2012.
We help to create a healthier and safer region by working closely with key partners in the public and private sectors to create inclusive programmes that engage people of all ages and abilities.
These range from physical literacy classes in nursery schools through to non-elite coaching sessions for 2-16 year olds, employability training for people of all ages, promoting healthy lifestyles, and physical and mental well-being sessions.
We have more than 5000 people engaged in these programmes on an annual basis, and we can safely say that we are living up to our mission statement of being …
'The Heartbeat of Inverclyde'
Our Vision
'Working with Inverclyde to create a Healthier & More Prosperous Community'
Our Values
Enjoyment – providing opportunities for participation while creating friendships in a structured, fun environment.
Confidence – encouraging self-belief to maximise potential.
Inspire – sparking good habits through influential role models.
Respect – recognising honesty, appreciation and trust between all
Learning – celebrating skills and development within a structured, enjoyable environment.
Pathway – visible ladder supporting personal development to fulfil your ambitions.
SPONSORS