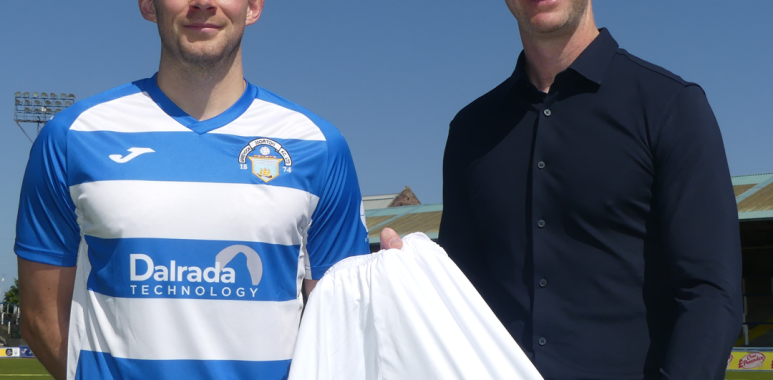 New Partnership AGM Group
Greenock Morton are delighted to welcome another local partner on board, AGM Group.
AGM Group, founded in 2004 by Andrew Meek, have a heart rooted in Inverclyde but with a base in Glasgow. Frustrated by poor quality service in the construction sector, Andrew turned his hand at running his own business, offering a first-class to many clients.
AGM Group will adorn the first-team shorts for season 2023/23.
Andrew Meek, Managing Director: "AGM Group are very proud to be forming a partnership with Greenock Morton FC. Having been established in Inverclyde back in 2004 we maintain close links with the area and recognise the affinity in which the club is held. We are delighted to see the progress that has been made both on and off the field through community ownership and AGM share the clubs values of professionalism, community and teamwork. We wish the club well for the coming season and will be supporting all the way!"
Graham Barr: "Greenock Morton are delighted to form this new partnership with AGM Group, a well-established and professional firm with roots in Inverclyde. We're delighted that AGM Group will be represented on the team's shorts for 2023/24 campaign. Everyone at the club is looking forward to working together with Andrew and the team at AGM Group in the coming season."