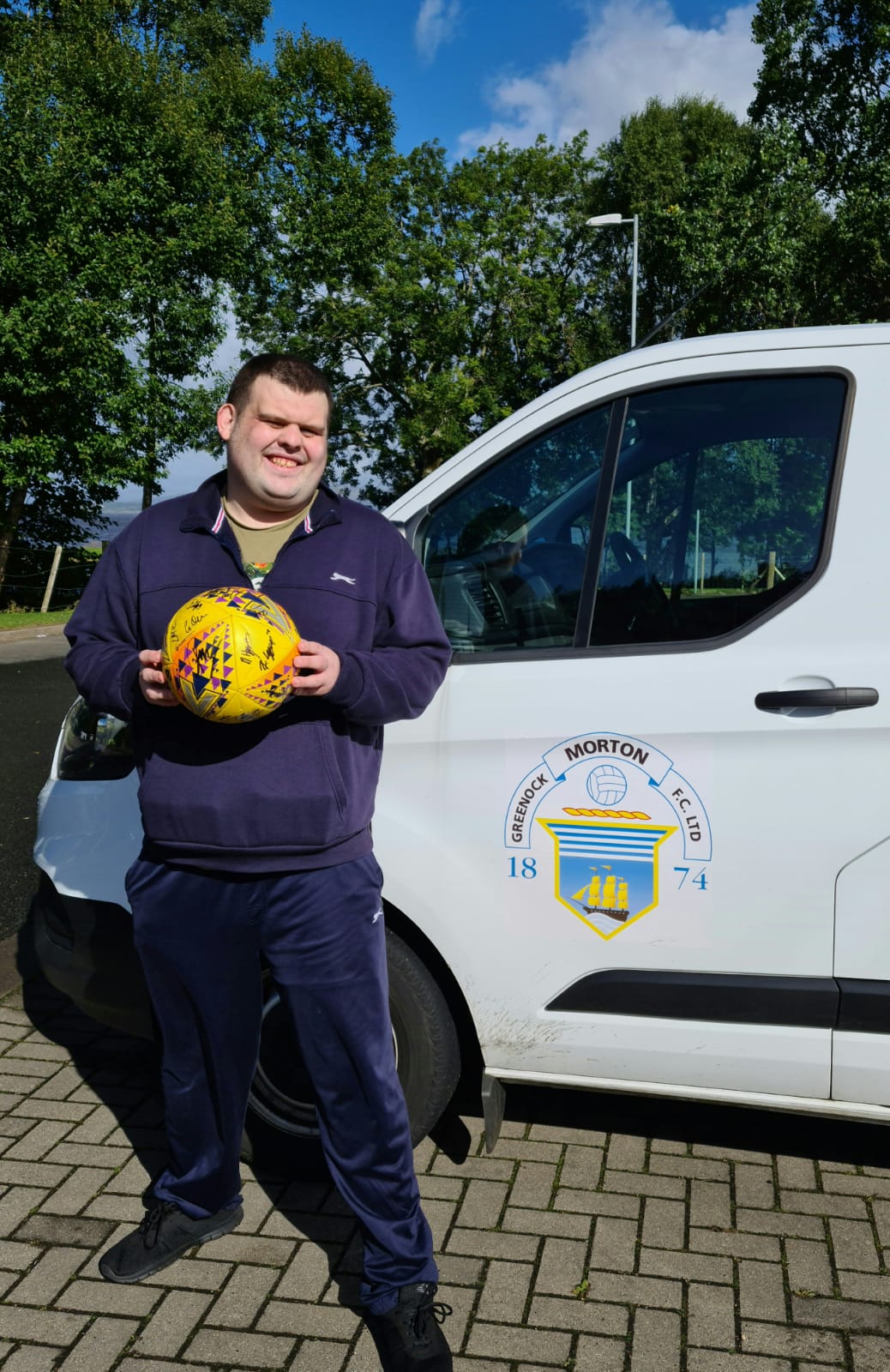 'TON FAN STANDS UP TO CANCER WITH SPONSORED WALK
Even in a pandemic, it's still important that people remember charity can begin at home at that's certainly the case this Friday, 25th September as Morton supporter Chris Buchanan once again reprises his annual sponsored walk in aid of 'Stand-Up To Cancer'.
Speaking exclusively to the GMFC website Chris said; "I will be walking from Lunderston Bay to Cancer Research UK in West Blackhall Street and trying to raise money for the charity. We made nearly £800 last year but, given the times we are living in just now, that might be optimistic for this year. Still, every single penny helps."
Chris will be joined by his two friends, Scott Braid and Graham Clifford and he was delighted when his favourite team donated a signed ball to help raise funds.
"We will be making the ball a raffle prize and that should certainly boost the pot a bit. I would like to thank the Manager, David Hopkin and all the First-Team Squad for helping out as they always do."
If you would like to sponsor Chris then simply go into the Cancer Research UK shop on West Blackhall Street and if you would like to enter the raffle draw then tickets can be purchased from the same venue starting from Monday, 28th September.