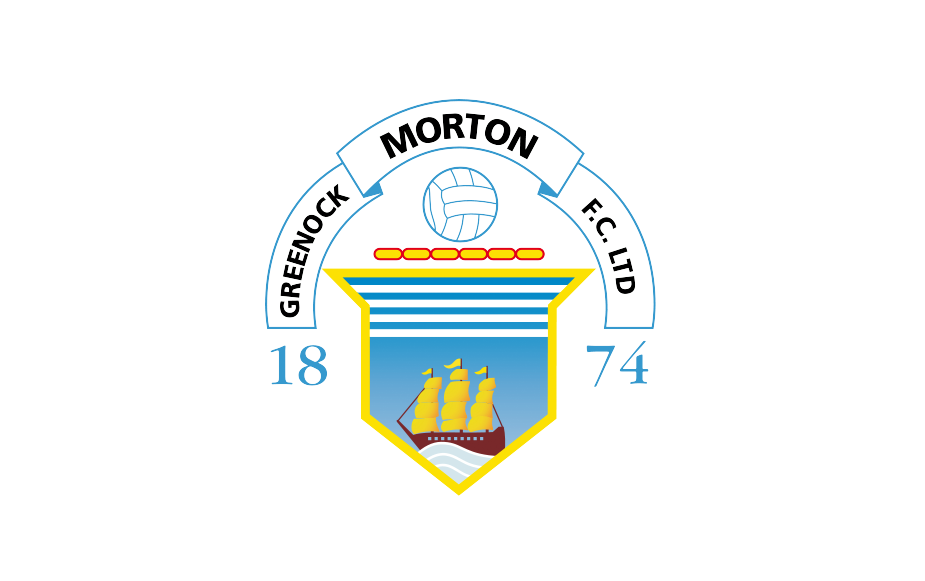 STATEMENT FROM CHAIRMAN CRAWFORD RAE
A new chapter in the history of Greenock Morton Football Club is about to be written.
The last 20 years have been a rollercoaster of emotions for every member of the Rae family, with a series of highs and lows, promotions and relegations resulting in a combination of post-game celebrations and long sleepless nights.  There have been many amazing days, we have met many great characters and made some good friends along the way.
However, despite our very best efforts I am very sad to say that we have not delivered to the level that we would have liked, with our biggest regret, as you all know, that we have not been able to deliver top flight football back to the fans.
We are greatly disappointed with this, as no-one had higher expectations for the Club than my Father, who at times spent from the heart and not from his head. Football has that effect on you and I'm sure if he were to have his time again, he would do exactly the same thing with his never-ending optimism and desire for Morton to be successful.
The one constant throughout our journey has been the support of our fans.  The supporters have been amazing and while we always spoke of community ownership, until MCT came along, we honestly could not see a way to deliver this for the Club. Graham McLennan founded MCT and has put together a group of fantastic people who between them, have a huge wealth of experience in so many different fields.  If everyone with a passion for the Club gets behind them then we truly believe that great things can happen. There is always strength in numbers but far greater strength is achieved with a collective goodwill which MCT delivers in abundance.
It was this vision that MCT displayed to our family that convinced us that Community Ownership was the best option for the future success of Morton Football Club and the right time for us to step aside.
The supporters have dreamed of Morton playing at a higher level and there is no better legacy than to afford the fans an opportunity to make this happen through their ownership. This is why the family have decided to gift MCT our majority shareholding at the end of this season as opposed to selling to a third party, assuming they are in a financial position to make this happen.
We believe that the Club is on the cusp of something special, we have the best Manager in place and if we can give him the resources and the backing that he deserves then we will succeed. Last season we had definitely turned a corner and we were beginning to see the Hoppy Factor and the buy-in from supporters. We had a team on the park which other teams feared and didn't want to face.
We want this momentum to continue and if we all stick together and trust one another, then our collective goodwill gives us the best possible chance of success.
There is no getting away from it, this year will be incredibly tough. The country is still in the middle of a pandemic which has played havoc with football at all levels. Whilst we are still unsure of when supporters can return for the new season, we are acutely aware that we have a number of season ticket holders from last year that lost out on the four remaining home fixtures.  As we now look to finalise budgets, we have sought to allocate a reserve to address this.
With this in mind, the Club is prepared to make partial refunds available to those supporters who wish to apply,  although it is important to note that should all season ticket holders claim a refund, it would put a significant financial strain on the Club at a time when we have little to no income stream.
We would ask the fans who can afford to decline this offer to please do so which would be a great relief and enormously appreciated by us all.
We fully understand, however, that given the current circumstances, some households may need this money more than others and we will fully support any fans wishing to claim a refund for the four missed games.
We would ask that any supporter who does intend to request a refund to email our Chief Executive, David MacKinnon, at ceo@gmfc.net  by 5pm on Friday 24th July.  For any season ticket holder who does not get in touch by that date, we will assume that you will not be claiming the refund and we thank you for this.
Season tickets for this coming season will be getting launched next week. All full and concession season tickets will have free streaming of Morton TV for any closed door and partially supported matches along with access to all interviews and videos.
Please also remember that every season ticket sold before the season kicks off allows our playing budget to be increased.
Finally, thanks again to all supporters, young and old. Let's all get behind MCT, keep your pledges coming and help open up this exciting new chapter for Inverclyde and the future success of Greenock Morton Football Club.
You can pledge to MCT at www.mortonclubtogether.com
I hope to see you all very soon.