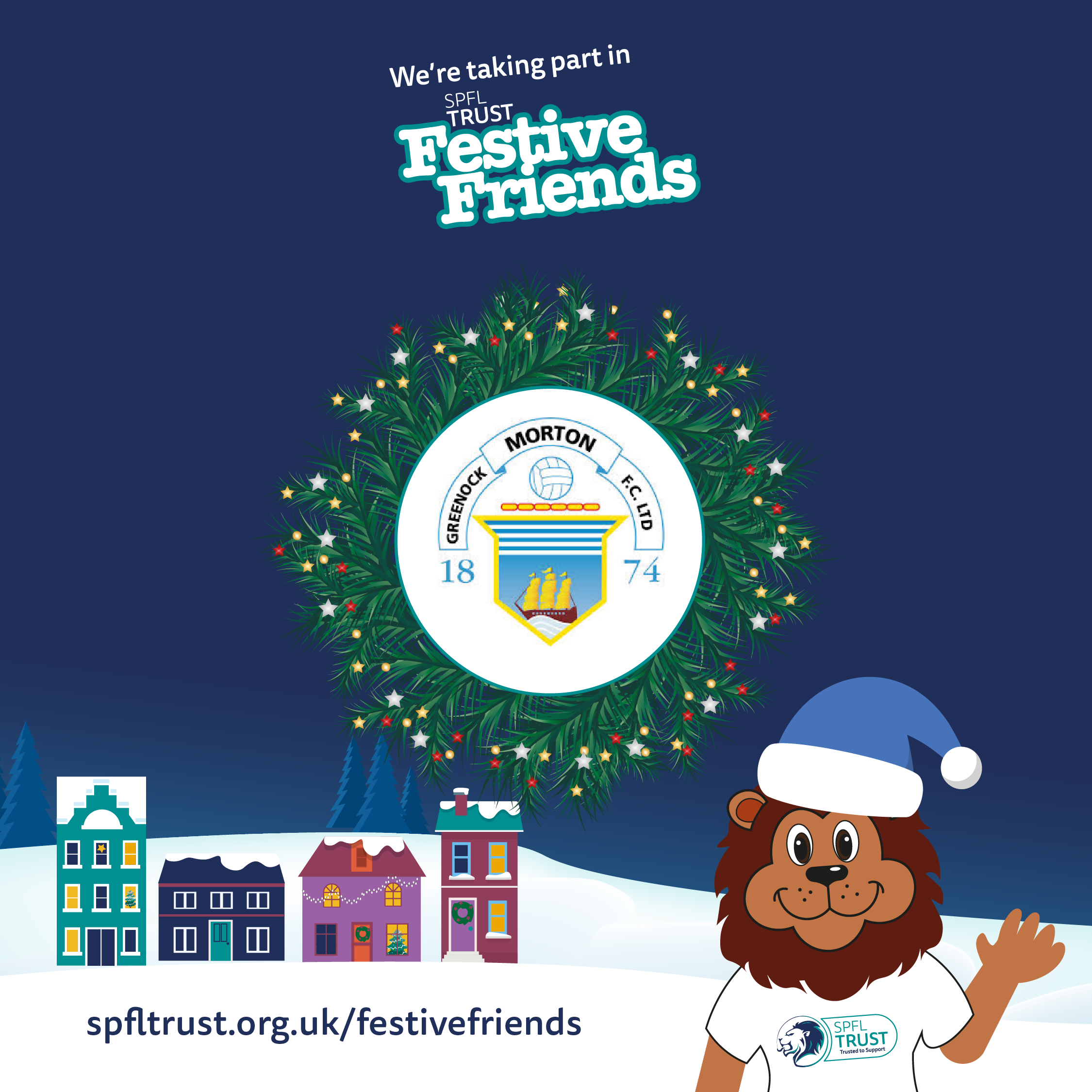 SPFL Trust Festive Friends

Morton in the Community are once again working in partnership with Compassionate Inverclyde, River Clyde Homes, Amazon and The Inverkip Hub to spread Christmas cheer across Inverclyde.
The highly successful SPFL Trust, Festive Friends project has been a key feature across Inverclyde in the past 6 years and this year will be no different. As we continue to battle the COVID pandemic, this year will be similar to last year as we bring the Festive Friends boxes to residents of Inverclyde whom will be alone this Christmas.
In addition to boxes being delivered to residents all current patients in Inverclyde Royal hospital will receive a festive friend's box which we hope will aid recovery and provide festive cheer.
Each box will contain a variety of Christmas items and the main aim is to provide a smile to residents within the community.
Morton in the Community Chief Executive, Brian McLaughlin; "In Inverclyde we really have a thriving community it's an honour each year to work in partnerships to provide for those who need it most. We are hopeful next year we can open the doors to Cappielow and provide a festive meal, similar to 2019."
If you would like to nominate someone to receive a festive friend's box, please click here
This year 41 clubs will take part in the project, bringing the magic of Christmas by delivering gift hampers or inviting participants for a hot meal.
Thanks to all our partners, volunteers and The SPFL Trust for the ongoing support to make this project a success.
If you would like to find out more information please email; admin@mortoncommunity.net