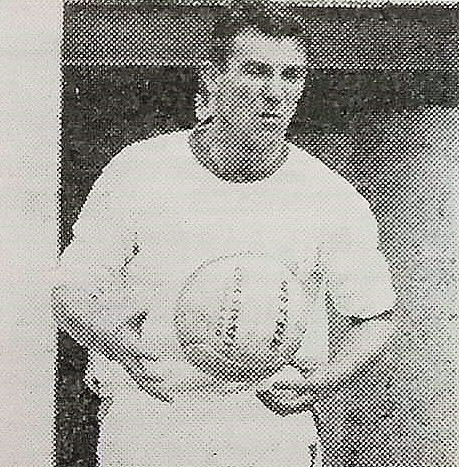 Doug Cowie, former player and coach of Morton in the early 1960s passed away on 26th November in Dundee at the age of 95.
Originally from Aberdeen, Doug's first senior club was Dundee and he was their longest serving player, having joined them in 1945 from Aberdeen St. Clements. The strong but cultured wing-half made a record 446 appearances for the Dens Park club, scoring 24 times. He won the League Cup twice during his time on Tayside, in 1951 and 1952, playing alongside former Morton star Billy Steel, as well as appearing in the 1952 Scottish Cup Final.
Capped 20 times for Scotland between 1953 and 1958, he appeared in both the 1954 and 1958 World Cup Finals and was the last surviving member of the 1954 squad.
On the eve of Dundee's title-winning season of 1961/62, manager Bob Shankly decided to free the thirty-four-year-old Cowie, citing age as the reason, but just a few weeks later, Shankly signed Gordon Smith, who was three years his senior. When Dundee went on to lift the League flag just 12 months later, Cowie missed out on a league winner's medal.
By then, Doug had joined Hal Stewart's Cappielow revolution, signing for Morton on 22nd July 1961 as player-coach along with fellow international Archie Robertson from Clyde. Stewart, who was a close associate of former Dundee boss George Anderson, was part of the consortium who had taken over Morton just 3 months earlier in April 1961, when the club was languishing at the bottom of Division Two. Bobby Evans, another former internationalist, signed a year later.
Doug made 73 appearances for Morton over the following two seasons, as Morton twice finished third, just missing out on promotion each time. After retiring from playing in 1963  Doug had a brief spell as Raith Rovers manager, but left the Kirkcaldy club to rejoin the Morton coaching staff in 1964. He later joined Dundee United in a scouting and coaching capacity.
Morton legend Allan McGraw recalled:
"Bobby Evans and Doug Cowie were strong characters. After training we always finished with a game of 5-a-side; it could go to 35-each because they wouldn't stop until they were winning – it was like a cup final, but it was fun."
Our thoughts go to Doug Cowie's family at this very sad time.