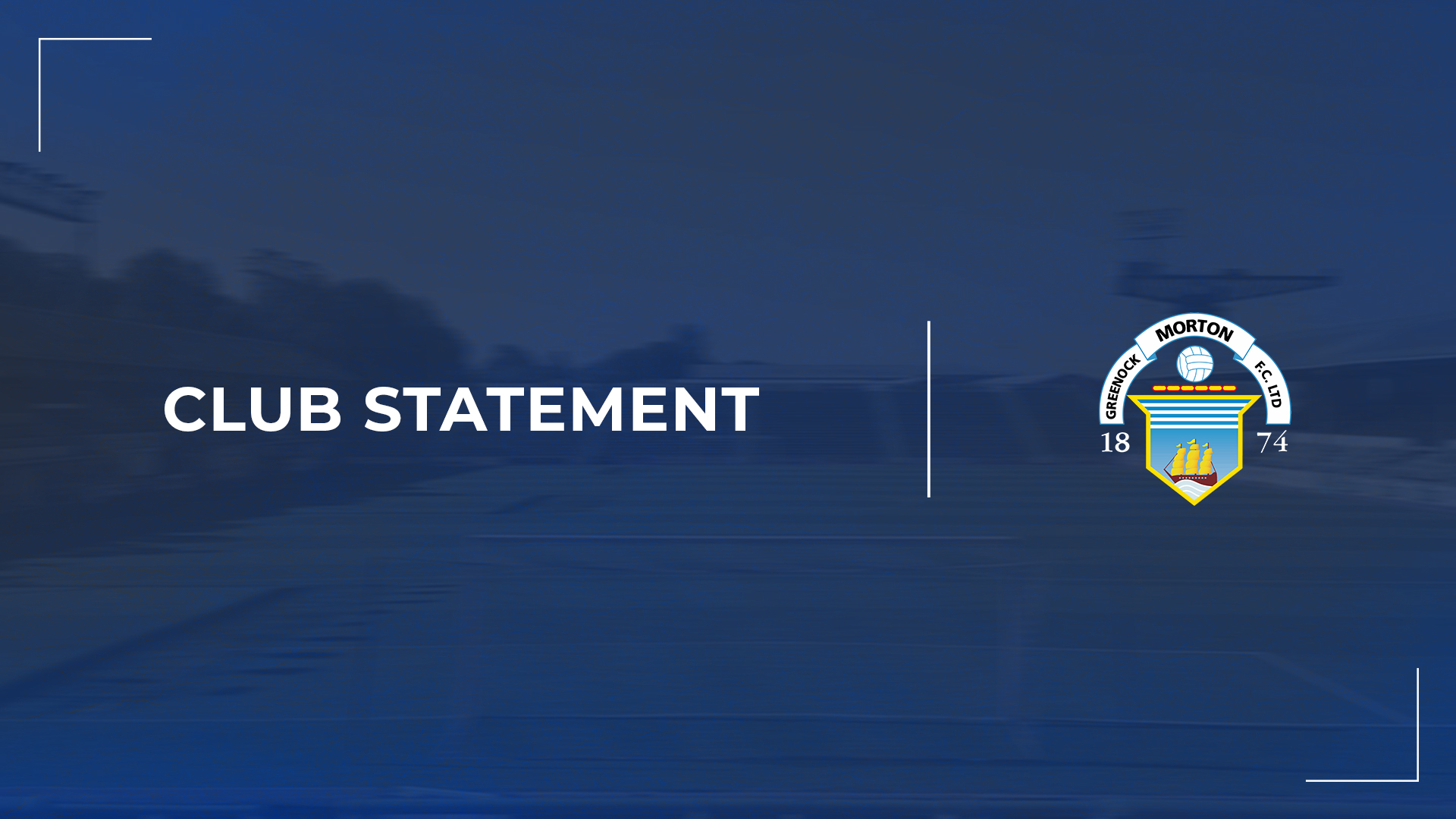 SFA Notice | Dougie Imrie
Greenock Morton can today confirm that First Team Manager Dougie Imrie has been handed a 10-match ban (six of these to be served immediately and the other four suspended until the end of next season) following today's hearing.
The club are disappointed with the severity of the punishment despite the representations made on Dougie's behalf by the club and Dougie himself.
The club have requested a full explanation from the panel for the reasons behind their decision. Upon receipt of that explanation, the club will discuss with Dougie the possibility of an appeal against this decision.
We will be making no further comment at this time, but the club board would like to reaffirm its backing of Dougie in this process.