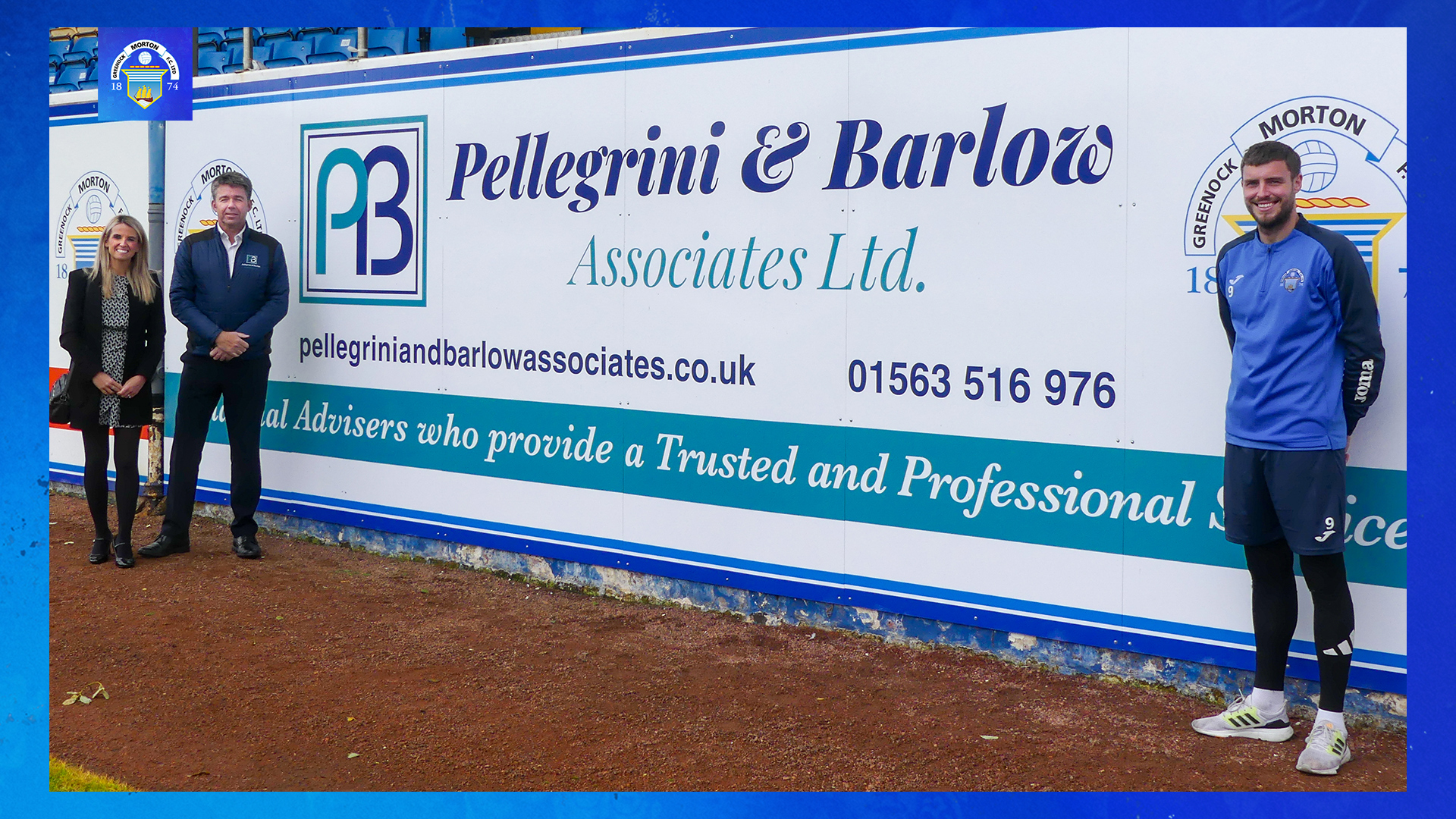 New Partnership | Pellegrini & Barlow
Greenock Morton have teamed up with Pellegrini & Barlow, a Kilmarnock-based financial advisory firm, for the 2023/24 season.
Pellegrini & Barlow offer specialist expertise in financial planning and wealth management to both corporate partners and individual clients. The needs of their clients are at the heart of the company's approach to financial planning, as well as, offering investment opportunities that meet ESG standards. The company will have their logo displayed trackside on the Allan McGraw Main Stand at Cappielow as part of their new partnership.
Kenny Barlow, Director of Pellegrini & Barlow, said: "We are delighted to be able to support the team and build on our connections with the club. Although based in Kilmarnock, we deal with clients and businesses all over the UK. The passion shown within the club made it an easy decision to get involved with the team. We share the same passion for Scottish football, and we wish the team great success, in what will be a very competitive league."
"As we continue to build momentum into the new season, there are a lot of incomings and outgoings on the football side. But it's great to be able to clinch the signature of a new partner in Pellegrini & Barlow, who share our passion for supporting the role of football in the community," added Ross Dunbar, Head of Commercial at Greenock Morton.
If you would like to join Pellegrini & Barlow as a commercial partner of Greenock Morton, please contact mark.kelly@gmfc.net.
More information about the financial advisory services of Pellegrini & Barlow can be found here.