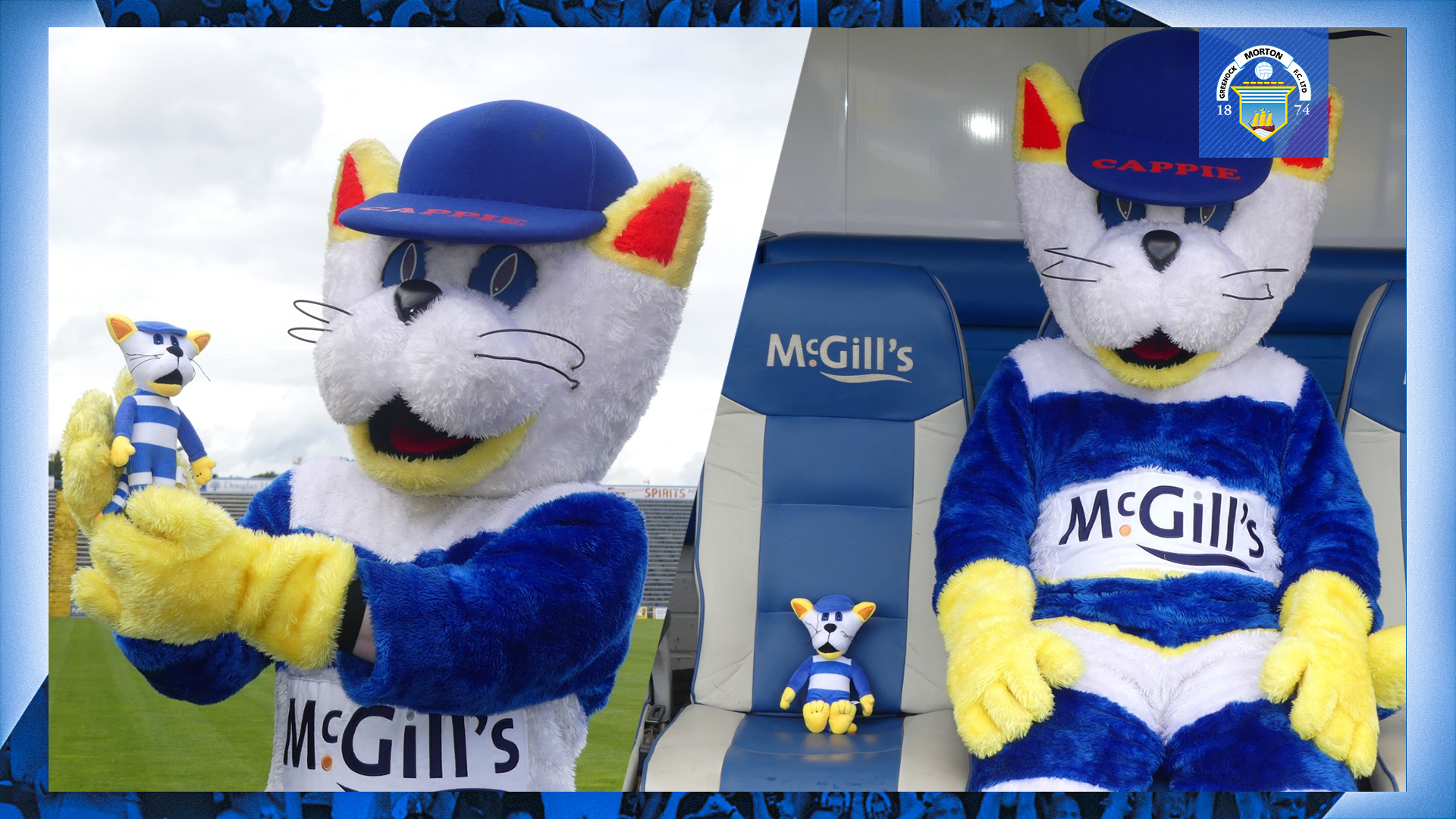 New 'Cappie The Cat' Plush Toy
Greenock Morton are pleased to announce a new 'Cappie The Cat' plush toy.
This soft plush toy of Morton's very own mascot 'Cappie The Cat' will be available to pre-order this Sunday at our Open Day with deliveries of the toy expected towards the end of September.
There will be limited supply so make sure to get your orders in early and don't miss out!
Cappie will be priced at £20 with a sample edition on show for anyone wishing to place an order.
If you would like to find out more, please contact Contact Commercial Executive Mark Kelly at mark.kelly@gmfc.net or call 01475 723571