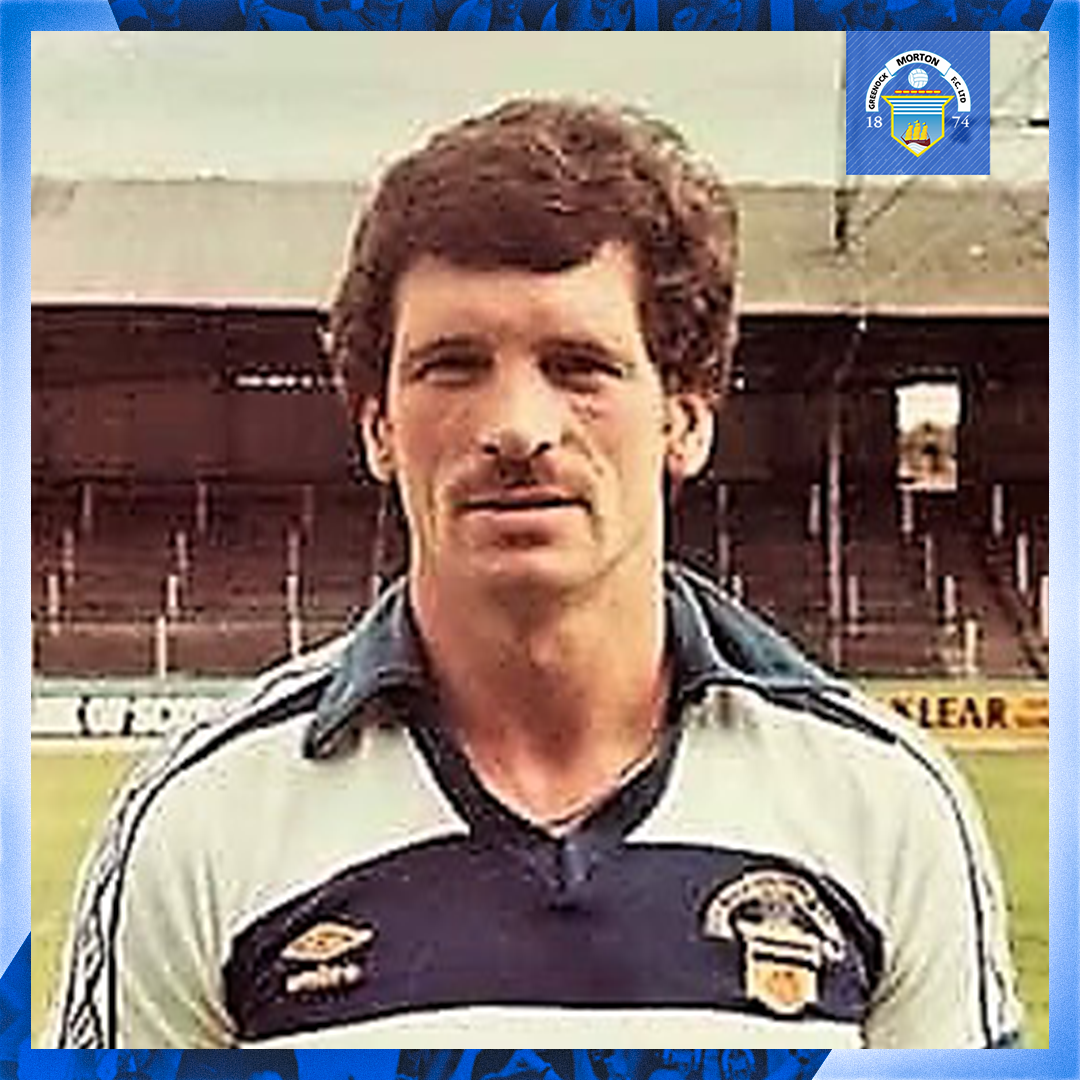 Greenock Morton Football Club were saddened to learn of the death of former player Drew Busby who passed away on Friday, 1st July, at the age of 74.
By Niall McGilp
Born in Glasgow, Drew played for a number of clubs, including Third Lanark, Airdrieonians, Hearts and Toronto Blizzard, before joining Morton towards the end of his career in 1980.
A striker in his early years, he sealed a place in history as a teenager, by scoring Third Lanark's final goal before the Glasgow club's untimely demise in April 1967. Drew then spent several years with junior club Vale of Leven, before joining Airdrie in 1970, where he
formed a tremendous partnership with inside forward Drew Jarvie. In 3 years at Broomfield he played almost 140 games for the Diamonds, scoring 61 goals in all competitions, appearing the Final of the Texaco Cup against Derby County in 1972. He was later inducted into the Airdrieonians Hall of Fame.
Drew moved to Tynecastle in 1973, Hearts paying £35,000 for his services. He went on to play over 250 games for the Maroons in all competitions, netting 86 goals, However, relegation, in 1979, led to his transfer to Toronto Blizzard in the newly formed NASL where
he enjoyed two successful seasons. Drew was later inducted into the Hearts Hall of Fame too.
Morton signed Drew on 29th September 1980, on his return to Scotland, and he went on to play 64 games for Benny Rooney's successful side, scoring 7 times from midfield over the following two seasons. His strikes against Rangers on his home debut, and a matchwinner at Pittodrie, can be found on-line. He left Morton to take up the Player Manager role at Queen of the South in June 1982.
Remembering his time at Cappielow in a recent programme article, Drew looked back fondly:
"Well, first of all I was very fortunate to play in such a great team. I had always played striker or just off the striker. The thought of me playing midfield, I used to think was a bit of a joke. But what a difference it makes when you play in a good team. My job was simply to win the ball and give it to the good players. And that was what I did. I had a lot of great players round about me. Mind you, to be there 2 seasons and only score 7 goals, I was really surprised with that as I had always been pretty prolific previously. There wasn't a bad player in the Morton team."
Former keeper Roy Baines remembered Drew at that time:
"Hard as nails on and off the pitch yet a quiet, lovely guy. Drew could sort out the dirtiest of players in the opposition. And sort out any idiots in the dressing room"
Our thoughts go to Drew's family and friends at this very sad time.