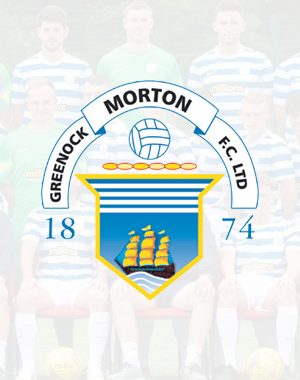 Job Vacancy | General Manager
General Manager – Greenock Morton Football Club
Job Purpose:
The General Manager (GM) has responsibility for the commercial development and professional day to-day management of all non-footballing activities at Greenock Morton Football Club (GMFC), its non-playing/coaching staff and budgets. Reporting to the Board of Directors (BOD), they are responsible for upholding the Club's purpose and playing a key role in the execution of GMFC's strategic vision.
This role is critical to the development and evolution of GMFC at a time when the vision and strategic direction of the club have never been clearer or more ambitious. For the right person it represents a career-defining role and the opportunity to make a positive difference not just to GMFC, but the whole town and wider area.
Main Duties & Responsibilities:
• Manage and improve every aspect of GMFC's non-footballing operations.
• Be the face of the club for all non-football matters and ensure that the club and its staff always present the club professionally and in the best possible light.
• Liaise closely with GMFC's First Team Manager to ensure that football and non-football activities are aligned and mutually supportive.
• Work closely with specifically designated members of the BOD to coordinate and deliver in pre-agreed areas of BOD responsibility. Present at monthly BOD meetings.
• Initially, take direct line-management responsibility for the following: Accounts Assistant, Head of Commercial, Club Secretary, Food & Beverage Manager, Safety Officer, Ground Staff, Press and Media Officer and any other non-football employee on the organisation chart.
• In due course, assist to improve a more efficient organisational structure with fewer direct reports and an effective PR & HR function.
• Manage relationships between GMFC and key partner organisations, including Community Groups, Inverclyde Schools and colleges, Development Trusts, and various charitable organisations.
• Develop an understanding of any grants / funding opportunities available to the club.
• Work closely with GMFC's Football Secretary to ensure SFA / SFL matters relating to non-footballing activity are managed effectively, in particular: commercial, finance, broadcast, facility, and fixture related issues.
• Support the Head of Commercial to develop key relationships with funding partners to ensure financial sustainability and profitability, working with other members of GMFC's BOD to achieve this in line with the Club's business plan. Set challenging but achievable commercial targets and monitor performance against these.
• In conjunction with department heads deliver against GMFC's plans for non-football events, marketing, match-day promotion, attendance targets and retail.
• Manage all non-football recruitment to the highest possible standard.
• Be responsible for day-to-day club budgeted expenditure.
• Ensure adherence amongst all non-footballing staff to a strict code of confidentiality in respect of any information relating to GMFC and its operations.
• Ensure that GMFC's Safeguarding, Health, Safety, and Equal Opportunity procedures and practices are upheld in relation to all non-football matters.
• Be ultimately responsible for ensuring that GMFC is compliant with all statutory requirements covering fire risk assessments, general risk assessments, commercial, employer and public liability insurance, food hygiene, stadium match day requirements and event management.
• High standards of performance from all staff by adopting effective management and leadership techniques.
• To bring industry best practice to all areas of the Club's activities, playing a pivotal role in delivering the Club's key operational, financial, and strategic goals.
• Utilise effective performance management techniques to ensure direct reports deliver to defined high standards. This includes providing ongoing direction, clear goals, measurement, and performance monitoring through professional managed appraisals.
A detailed list of specific responsibilities, reporting lines and targets will be drawn up in conjunction and with the input of the successful candidate before commencement of the role.
Knowledge & Experience:
The successful candidate will possess:
• A track record of successfully managing a relevant business, in terms of scale, operations and commercial activity. This may be within football, but those with a successful non-football commercial background are also encouraged to apply.
• Proven leadership and management skills.
• Impeccable integrity and high standards.
• An interest in football, and the energy and enthusiasm required to play a critical role in executing MFC's strategic vision and upholding the Club's purpose.
• A willingness to work flexibly and in keeping with the operations of a professional football club.
• A home in, or willingness to relocate to, a location that is within achievable travel duration of GMFC.
How to Apply: Please send your CV and covering letter to graham.barr@gmfc.net by Friday 25th August 2023.
The recruitment process is likely to involve a personal interview.
Greenock Morton Football Club is an Equal Opportunities Employer. We celebrate diversity and are committed to creating and maintaining an inclusive environment for all employees.