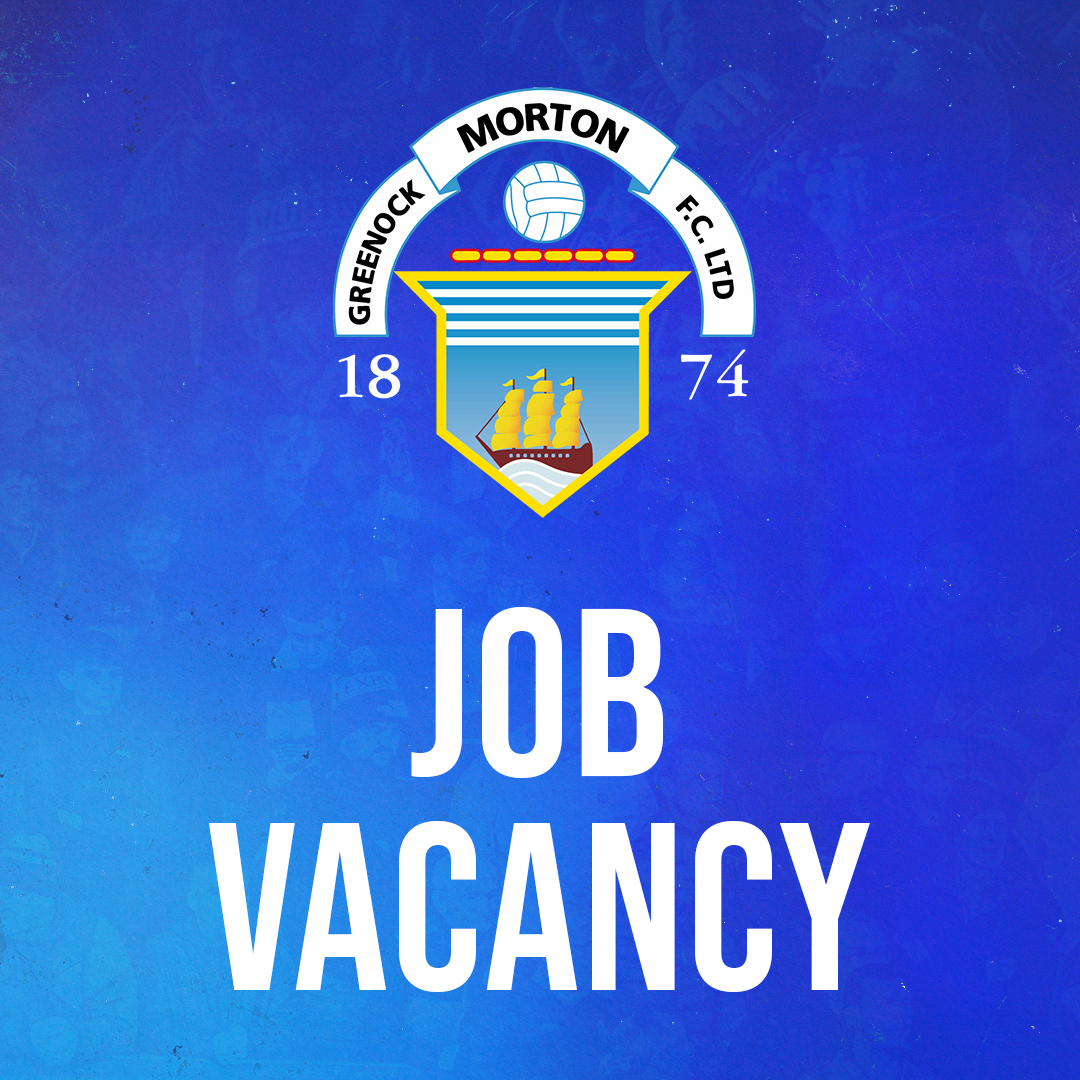 Job Vacancy | Commercial Manager
Greenock Morton FC are currently looking to recruit an ambitious Commercial Manager to oversee the club's commercial operations.
The role will be focused on maximising existing revenue streams and identifying new streams and trends within the market. We are looking for an experienced individual who can deliver on Key Performance Indicators that includes new revenue generation and managing an existing portfolio of partners.
Further details regarding the role including a job description can be found by CLICKING HERE.
Interested applicants should write to or email to the Club outlining their suitability for the role in the form of a Cover Letter and submit a copy of their CV. Applications should be submitted prior to 5.00pm on Friday 1st December 2023.
Application Instructions
All applicants should submit a Covering Letter and Curriculum Vitae (CV) in support of their application for the role.
Email applications should be sent to:
General Manager, Dale Pryde-MacDonald by emailing:
dale.pm@gmfc.net
Postal applications should be sent to:
Dale Pryde-MacDonald
General Manager
Greenock Morton Football Club
Cappielow Park supported by Dalrada Technology
Sinclair Street
Greenock
PA15 2TU
Application Deadline
5.00pm on Friday 1st December 2023
Interview Dates
Interviews will take place on the week of 4th December 2023
Role Start Date
TBC (dependant on situation of successful candidate)
Employment Statement
Greenock Morton FC is committed to be an equal opportunities provider and welcomes applicants from all members of the community. Should you require assistance with your application please contact the Club in advance of your submission.