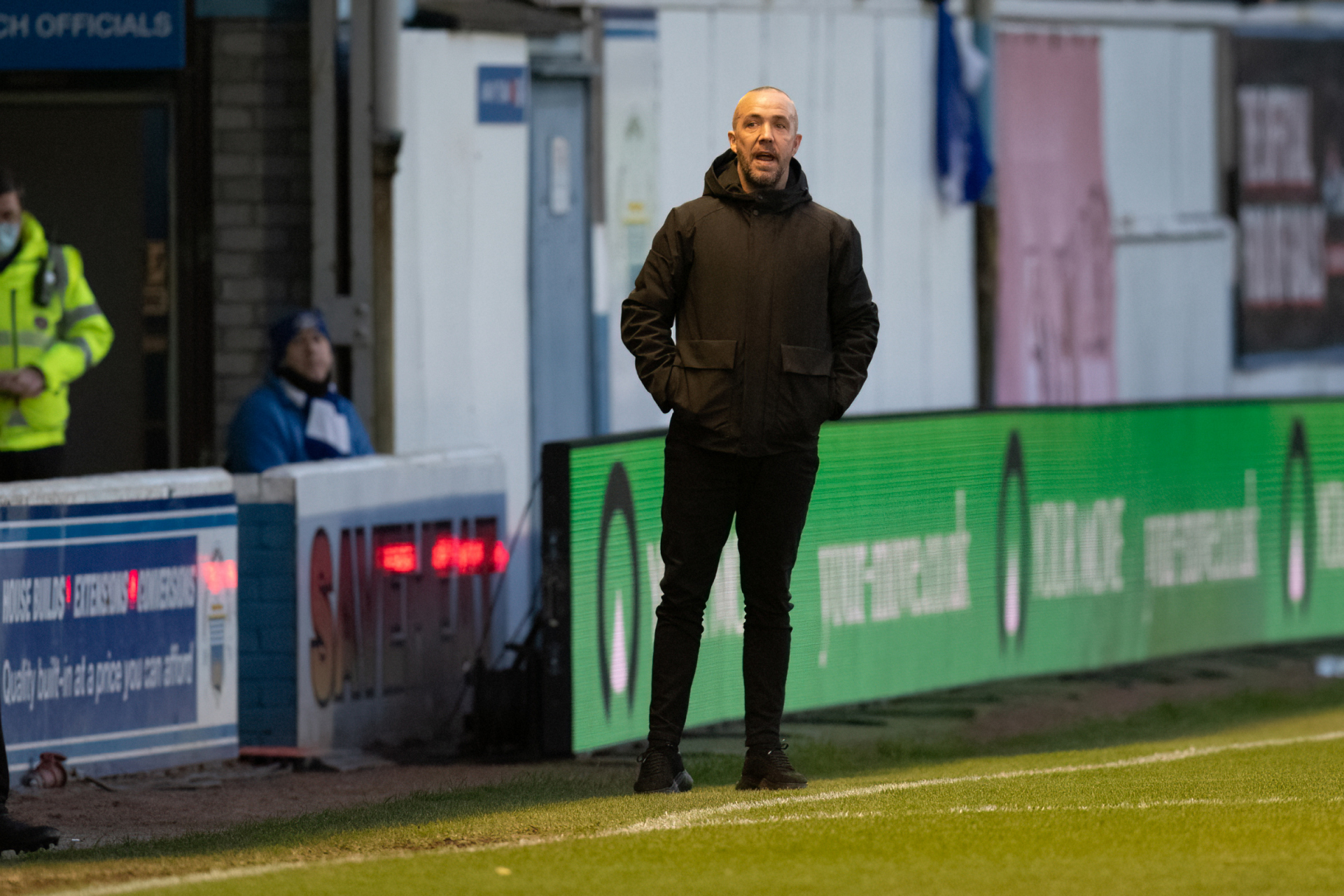 Interview with Dougie Imrie
As we head into the last month of the season and the final four games, we sat down with Dougie Imrie to discuss his time at the club so far and his thoughts ahead of the the run-in.
Having a quick look back at the Kilmarnock game, Dougie said, "I thought in the game we were superb, we limited Kilmarnock to very little which comes down to the team as a group working hard for each other and nullifying the threats of Lafferty and Shaw. All over the park I thought the boys were superb and it was a game we probably should have won.
All over the pitch there was positives to take, the boys were fantastic and for me it's probably the best performance since I've arrived at the club. The players need to take huge credit for putting in that sort of performance against a team that look likely to now go on and win the league."
Heading into his fourth full month as Morton manager, Dougie reflected on his time so far saying, "It's been good, away from the cup there has only been two losses in the league and when you look at the two defeats, they are games that we could have won, obviously the result against Queen of the South was extremely disappointing but the response to the losses has been brilliant and again that's credit to the boys. It can other two ways when you lose games, you go into a lull or you kick on again and for me the boys have kicked on and been different class."
Whilst staying on the topic of the good form since his arrival, Dougie also has two Manager of the Month awards to his name now, "I couldn't have imagined this start, It's been scary, a first time manager coming into a club who at the time were on a bad run and a bad place in the league with no league wins at home all season. I was asking myself 'how do I fix this' but it's been an amazing turnaround and as I've always been saying, credit has to go to the players and staff because without them the awards don't come."
On the subject of the home record since his arrival, Dougie said, "I spoke about it when I came in that we need to make Cappielow a fortress and (touch wood) we've not lost so far at home this year. With two home league games left I'd like to think we can go undefeated in those games. A couple of the draws at home I think we should have won but we've won three and drawn four so it's pleasing to not have any losses at home since the turn of the year. Home form can always give a good platform to do well in the league so from that aspect we're really pleased and we just need to keep it going."
As manager, Dougie has yet to lose a league game against top half opposition and with that comes confidence going into the final four games with three coming against the top half, "It's crazy how football works, we've not lost a game against the top five teams yet and hopefully that continues. The boys will need to put in a lot of effort to get the results that we want but also to nullify the opposition, something they've done since I've come in. The two games we have lost, we've not been at the races, there have been opportunities to take the lead in the games and we've not took them and then you get punished."
On his connection with the fans, Dougie said, "The fans have been terrific, even when I was here as a player I always had good admiration with the fans who were excellent with me and since I've come back to the club, that hasn't changed. Hopefully with the performances we are putting in at home they are going away on a Saturday night happy. When we've been doing well the fans have backed us and even when we weren't performing well the fans gave their backing to help lift us and without them we maybe don't pick up some of the points that we have so far. There's been games where we were losing and the fans have been there to get us over the line and hopefully going forward that connection just gets stronger."