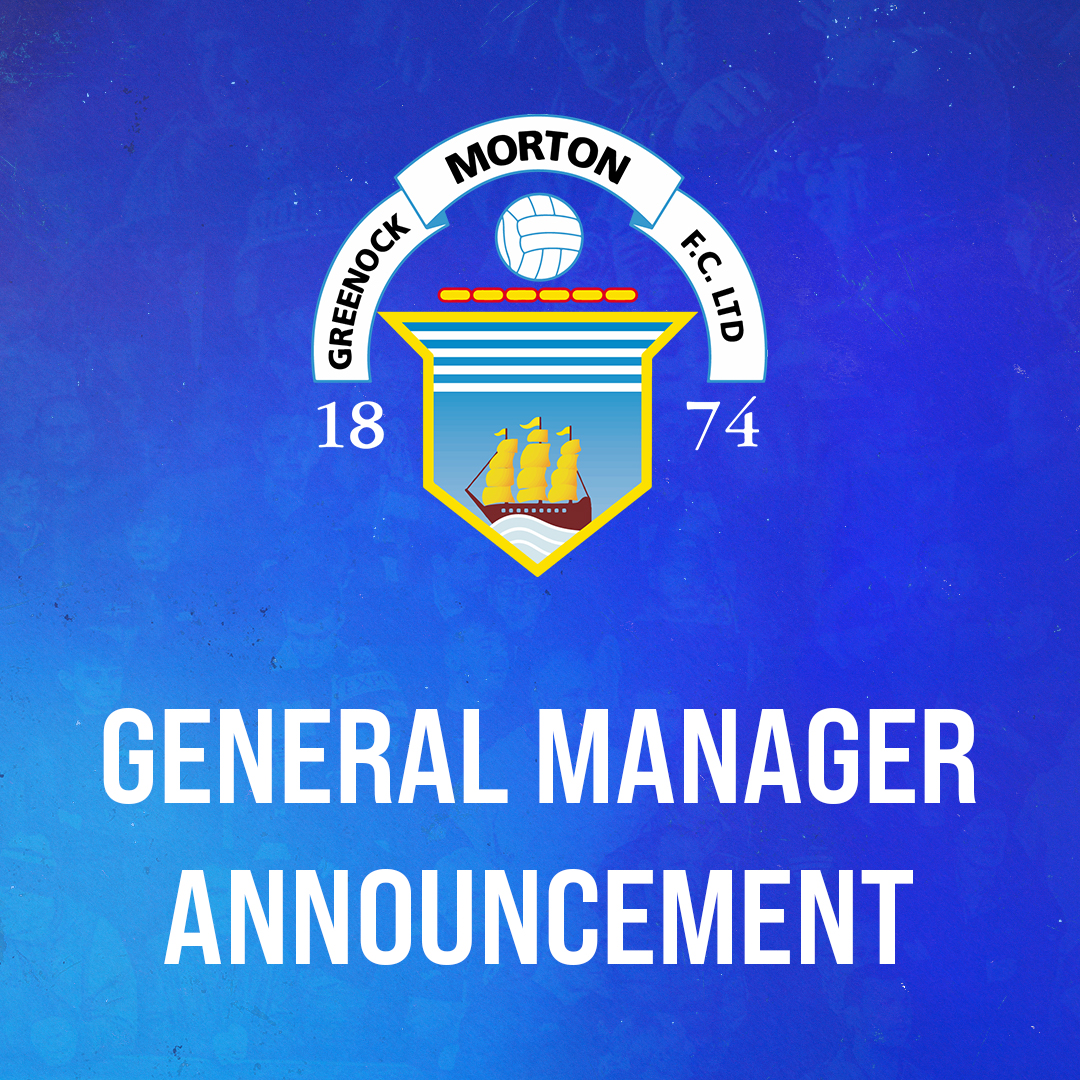 Dale Pryde-MacDonald announced as General Manager
Greenock Morton are delighted to announce that Dale Pryde-MacDonald has been appointed as the club's new General Manager.

As General Manager, Dale will take responsibility for the day-to-day running and management of the club, working closely with the club Board.

Dale's career to date has seen him work across football with Brora Rangers, Ross County and most recently as Head of Media and Communications at Morecambe.

Speaking ahead of getting started, Dale said, "I am proud and honoured to be appointed General Manager of Greenock Morton Football Club."

"This is a club steeped in history & tradition and also a club which has been a big part of the Scottish Football landscape. We are about to embark on the 150th anniversary of the club and I am excited and enthusiastic about how the anniversary will be celebrated and how we can use it to help the club continue to progress on and off the field."

"In the conversations with the Chairman and the Board during the recruitment process, it was clear to see that we all want the club to push on and develop- that can only be achieved with everybody pulling in the same direction. Supporters at all clubs are vitally important, we see that by how reliant Scottish football is on gate receipts each year, so my door will always be open and I encourage our supporters to not hesitate in reaching out to me during my tenure here. "

"I will work tirelessly to ensure I deliver as best I can for you and Greenock Morton FC." Dale will start in the role next week, and everyone at the club looks forward to welcoming him to Cappielow.