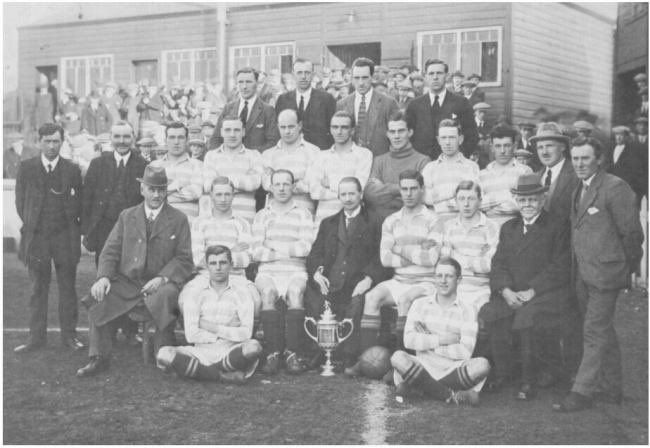 1922 SCOTTISH CUP ANNIVERSARY WEEK SNIPPET | 15/04/22
This week, we have been celebrating Morton's win in the Scottish FA Cup Final, triumphing over Glasgow Rangers at Hampden exactly 100 years ago on 15th April 1922. It was, of course, Morton's first (and to date only) win in this prestigious national competition, first won by Queen's Park in 1874, coincidentally, the year of Morton's formation.
And according to Tom Robertson in his 1974 History of Morton's first 100 years, Greenock in 1922 was certainly a good place to be if you were interested in sport and supporting local sports clubs.
As well as Morton's historic success, Greenock High School Former Pupils won the Scottish Amateur Cup that year, also for the first time, beating Coldstream 3-1 in a replay at Union Park, having drawn the first game, at Cappielow 1-1. They appeared in the final again in the 1924 and 1936 at Cappielow, losing each time, before lifting the trophy for a second time at Hampden in 1948/49, beating Castlepark after extra time.
And in cricket, Greenock Cricket Club won the Western Union Championship in 1922, having previously won it outright in 1894, and having shared it in 1893 and 1903!
Greenock's sporting success even extended to tennis, with Ardgowan Tennis Club winning the Calcutta Cup for the first time in 1922, a success they later repeated in 1986, 1987 and 1993.
Thank you to Niall McGilp and Graeme Ross with their help throughout the week to produce these facts and snippets.