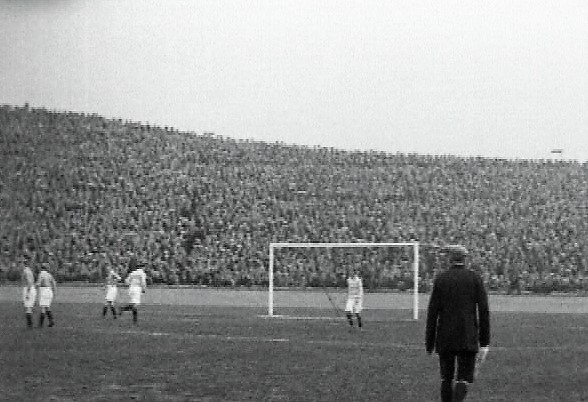 1922 SCOTTISH CUP ANNIVERSARY WEEK FACTS | 13/04/22
As we approach the 100th Anniversary of Morton's Scottish Cup win this Friday, we're going to give you some facts throughout the week about Morton's 1922 success. Here are today's….
In the run up to the 1922 Cup Final, the newspapers had Rangers as firm favourites to lift the Cup, despite the fact that they had gone 19 years without getting their hands on the trophy. Morton had obviously never made it to the Cup Final before, far less won the Cup!
As was (and perhaps still is) the way of things, if you play for Rangers or Celtic, international honours are much more likely to come your way. Certainly 7 of Rangers starting eleven in 1922 were full internationals (6 for Scotland and 1 for Ireland)  with around 20 full caps between them; they would go on to win many more. One other player (keeper Robb) had been awarded a League cap with Scotland in 1921 and would win full caps later on, and centre forward Henderson also picked up a solitary Scottish League Cap in 1923.
But Morton were no "mugs" either. Five of the anticipated starting line-up – Jock McIntyre, Jimmy Gourlay, Jackie Wright, Alex McNab and George French (who, of course, ultimately missed the Final) – had also received international honours, whether full caps, League Caps or appearances in unofficial Victory internationals, in the years before the Final; and two more (Bobby McKay and Jock Buchanan) would be capped  for Scotland later on, having moved on to other clubs.
So whilst 9 of Rangers' starting XI would grace the international stage at some point in their career, the corresponding figure for Morton's starting XI was actually 6 (not counting George French).
Perhaps not quite as big a gulf in class as the press thought!