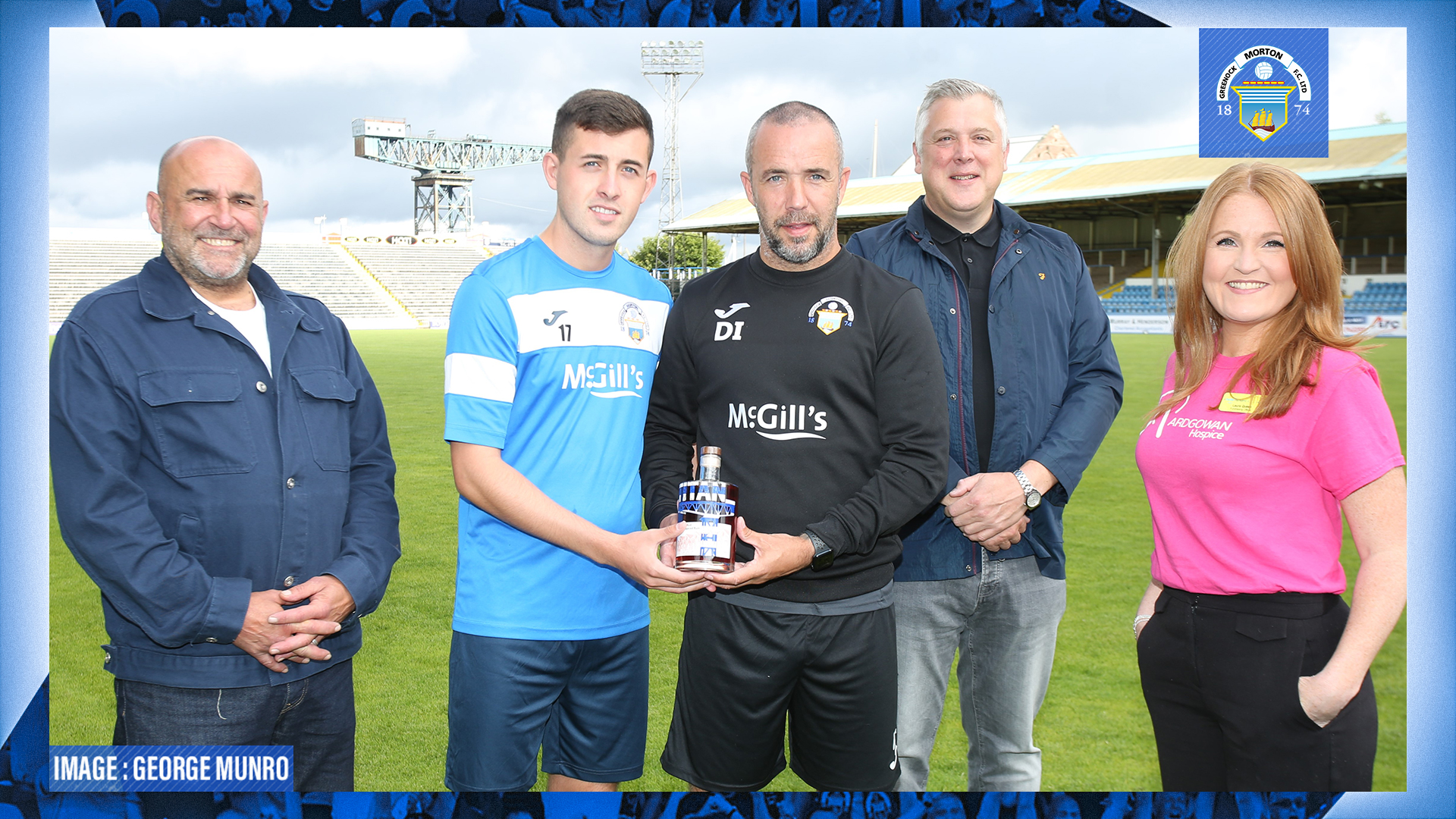 Titan Spirits raffle in association with Ardgowan Hospice
Club sponsor's Titan Spirits are holding a raffle in association with Ardgowan Hospice to give one lucky winner the chance to get their hands on bottle 100 of the limited edition Greenock Morton rum. The club are delighted to support this raffle as another effort to help support the local community.
Released in April 2022 to coincide with the 100th anniversary of Morton's only Scottish Cup victory in 1922. Only 100 bottles were released as a special edition and they sold out in 16 minutes. This bottle is number 100 and will be great collectors item for any Ton fan out there.
To get involved, simply text TITAN to 70215 to find out more. Alternatively can also scan the QR code provided to get involved!
The raffle close at 4pm on Saturday 20 August during our cinch Championship match against Dundee, giving people plenty of time to get involved.
Ardgowan Hospice will also be in attendance at the very same match holding a bucket collection for anyone that would like to show their support for the local hospice.