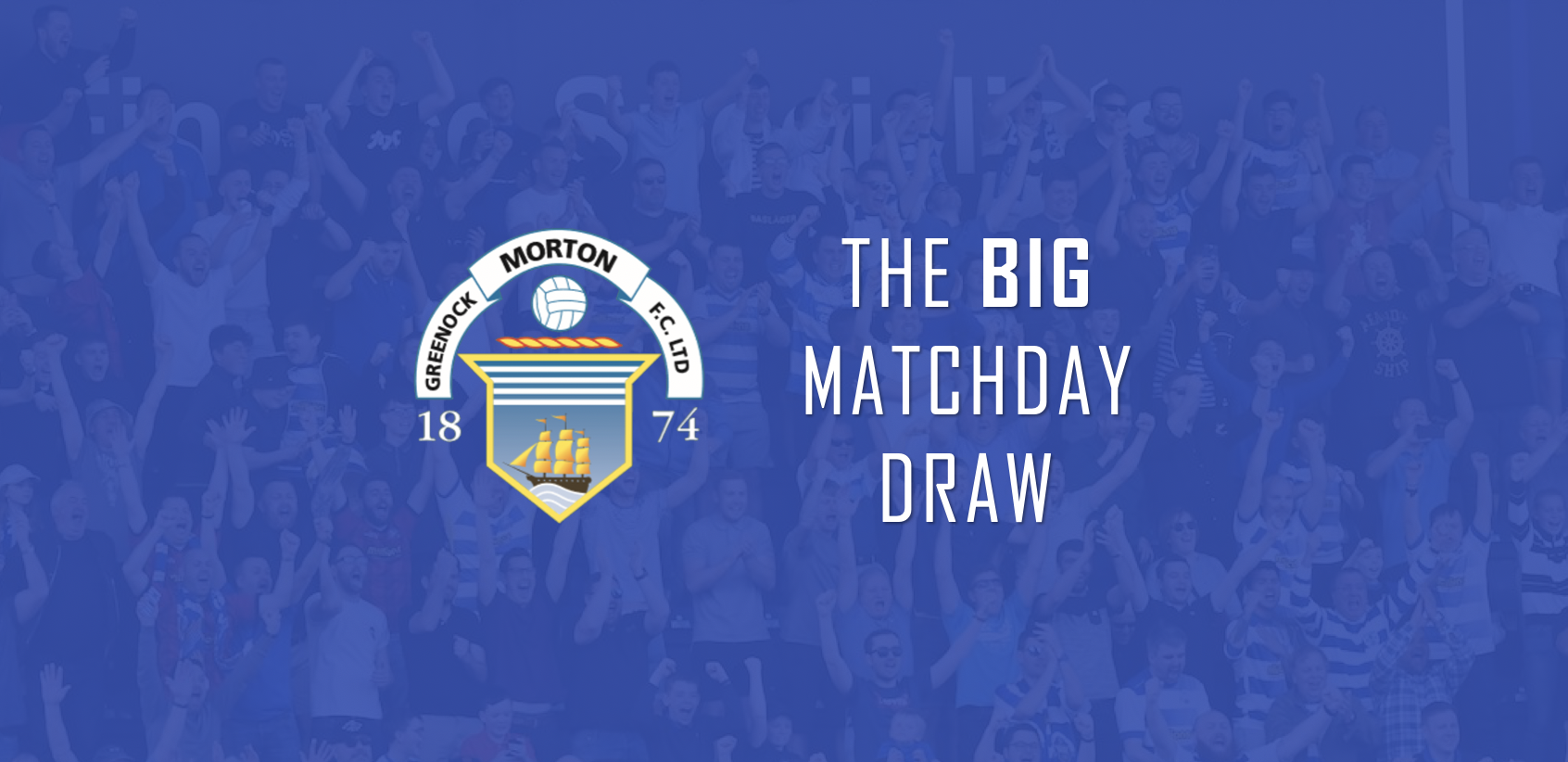 Purchase your tickets online for the Big Matchday Draw to be in with a chance of winning 50% during our game against Hearts on Saturday.
Each ticket is equivalent to 1 entry. The more tickets you buy, the better chance you have of winning.
The draw will close at 4pm on Saturday with on lucky winner announced at the end of the game.
To enter the draw please go to: https://www.ibookedonline.com/greenock-morton-football-club/prizes-and-raffles
Alternatively you can purchase a ticket for the draw when buying your match stream on
TonTV
.
Terms & Conditions:
Each ticket purchased is equivalent to 1 entry into the draw.
One person will be selected at random as the winner and announced live at the end of the live streamed match.
Once a winner is announced, the decision is final.
The winner will win 50% of takings from the entries.
By purchasing a ticket, you agree to your name being shown on club media as the winner of the draw.
Each draw will close at 4pm on match day during a Greenock Morton home game.
The winner will be contacted by a Greenock Morton Football Club representative within 48 hours of the end of the game to confirm the prize.
Prize money will be bank transferred into the winner's bank account.
No cash alternative is offered
Minimum age to enter the draw is 16.
There is no limit on the number of tickets that can be purchased by any one person per draw.