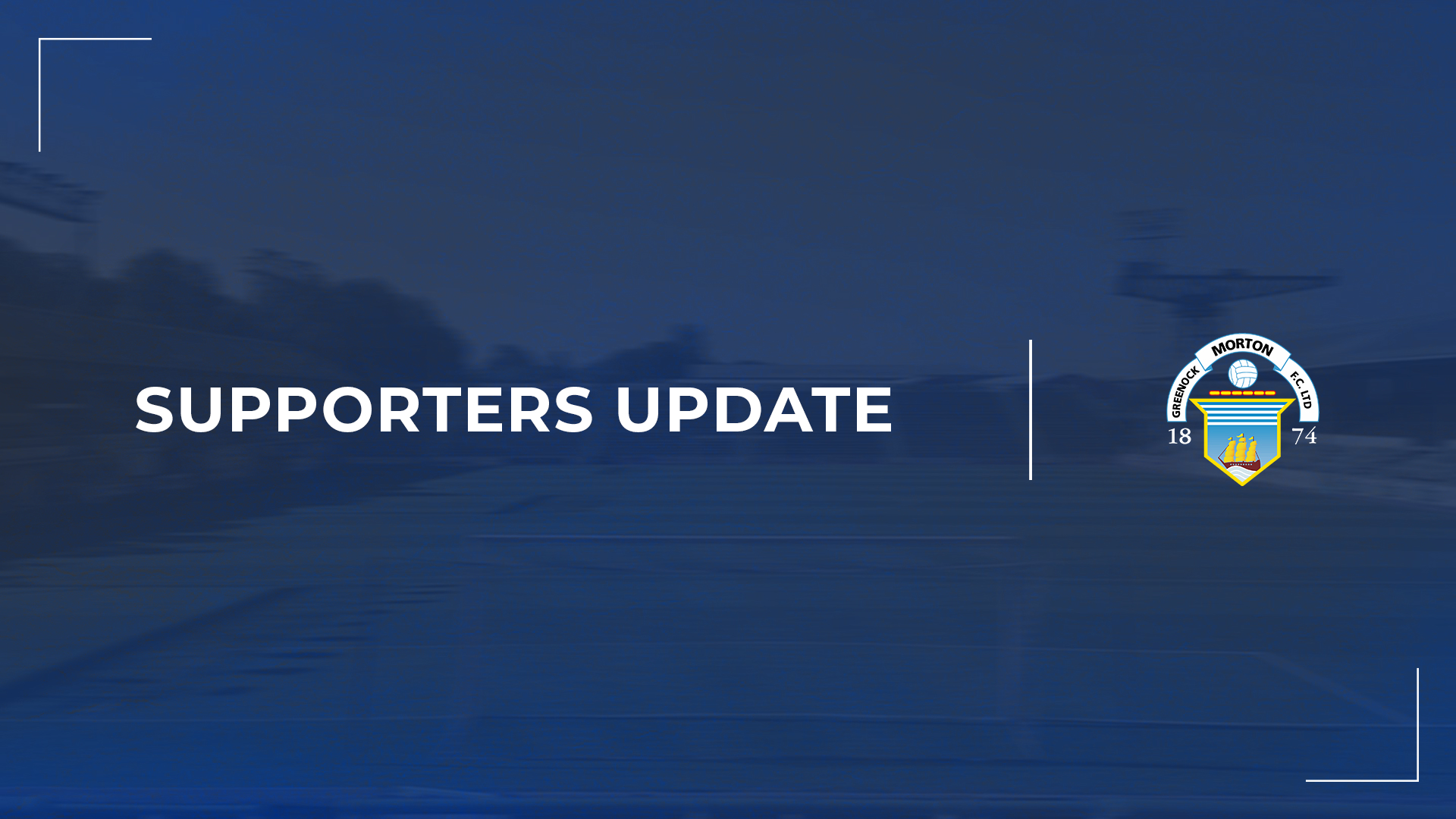 Supporters Update | Queen of the South & Dunfermline
Following Tuesday's announcement by the Scottish Government regarding live events and the limiting of crowds, we can now confirm our plans for the forthcoming home games against Queen of the South on Boxing Day and Dunfermline on the 8th.
Thank you for your patience while discussions took place around the fixtures with the other Championship teams.
With only 500 spectators allowed into the matches, our season ticket holders will be given priority.  In total, we have just under 900 season ticket holders.
With the limited notice to put plans in place for any sort of online ballot, we have taken the decision to split our season ticket holders in half alphabetically for each game.
For Sunday's game against Queen of the South, supporters with surnames beginning with the letters A-L will be granted access.  For the game against Dunfermline, supporters with surnames beginning with the letters M-Z will be given access.
All supporters will be seated within the main stand for both games.
1m social distancing will be reintroduced, and we would encourage supporters to take a lateral flow test on the day of the game. As has been the case this season, it will still be compulsory for people to wear masks while in indoor areas at Cappielow. It will not be mandatory for people to wear masks outdoors, however we would strongly encourage those attending to do so where possible.
For Sunday's game, hospitality will be going ahead as planned.  The numbers booked in for that game allow us to conform to the new wider hospitality guidelines.  The income from hospitality is vital to the club and we look forward to welcoming those of you booked in on Boxing Day. Of the total allocation of 500, 100 must be pre-allocated to hospitality guests, essential staff, representatives of the opposition and as a result of contractual obligations. We will provide a further update on hospitality for the Dunfermline game in due course.
All season ticket holders will have the opportunity to stream the games if they are not attending, via TonTV.  If you do not have your code for this, please email admin@gmfc.net.
Non-season ticket holders & away supporters will still be able to purchase a stream and watch the matches live via on TonTV.
The news this week has been extremely disappointing for all clubs.  Football is nothing without you, and while we are grateful to be able to welcome 500 supporters to Cappielow, it is a massive blow to be limited to that.
The last couple of years have been extremely tough for us all, and football is a huge part of our lives. We know how much you will all have been looking forward to attending games over the festive period.
These restrictions are both disappointing and extremely frustrating.
Sunday will be Dougie Imrie's first game in charge, and we hope those of you who are in Cappielow will be able to welcome Dougie back to the club and cheer the team on to victory.
Everyone at the club is focused and committed on getting results over the festive period and pushing up the table.
We would like to wish all of our supporters and their families a very happy Christmas, and of course a safe one.
We hope we are able to welcome you all back to Cappielow very soon.
Thank you as always for your incredible support.