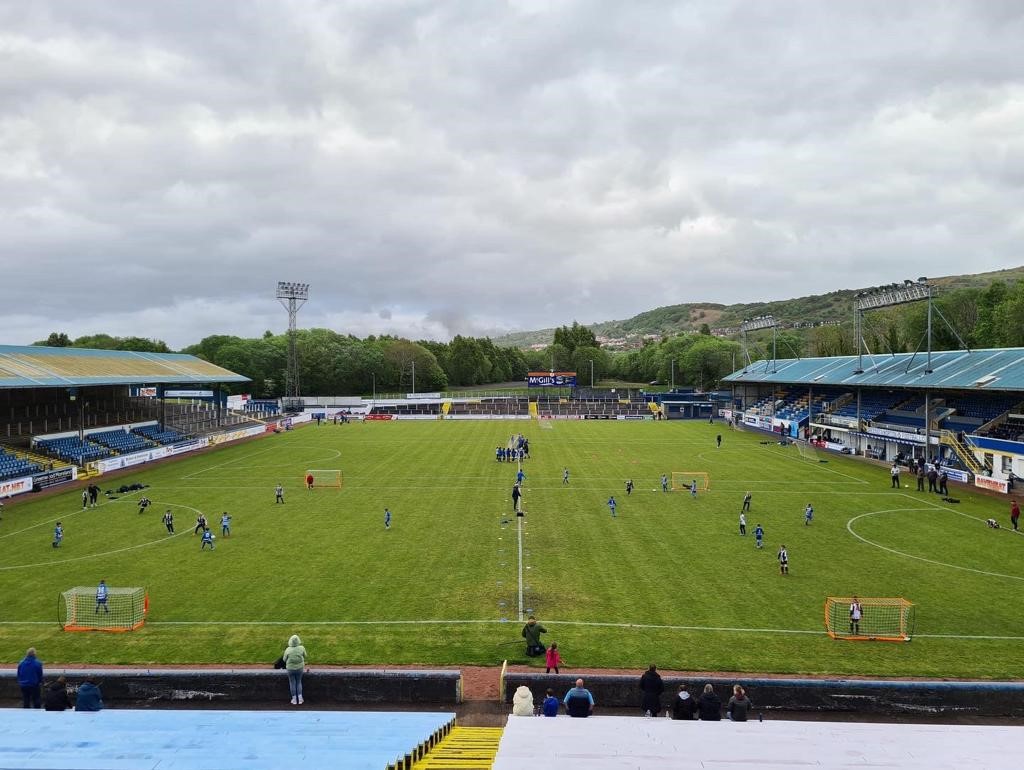 Scoring for Health comes to Cappielow
On Friday 25th November, Morton in the Community invited over 40 children from their Scoring for Health project, along with local partner organisations, to Cappielow Park to take part in a Football Festival to celebrate the final delivery phase of the project. The Scoring for Health project, funded by the European Football Development Network, aims to encourage awareness of healthy lifestyles among children and their parents. Over the course of the project, more than 1200 children from local primary schools have learned valuable lessons around physical activity and healthy eating, whilst taking part in exercise lessons to improve their fitness.
Guests were welcomed into the Douglas Rae Lounge by Health and Wellbeing Manager, Jonny Roy before the day of activities started.
Throughout the day, the children participated in a variety of workshops looking at healthy eating, physical activity, and other sporting opportunities within their community. On the pitch, Morton in the Community coaches put the kids to work throughout a variety of fun football games and challenges.
Local Pupil: "Playing football at Cappielow was so much fun with Morton."
Local Teacher: "The Scoring for Health project was an excellent learning experience within our school, the pupils enjoyed learning about physical activity, healthy eating and participating in fun football with Morton. Today's event at the stadium was such an amazing way to finish the project and the pupils were really excited to play at the home of Greenock Morton FC."
The event was a huge success, and we see a lot of budding footballers, who we hope had an amazing day and we thank you for all the teachers and pupils throughout the project for their support.
Scoring for Health is a project delivered in partnership with European Football Development Network (EFDN) and funded by Erasmus+.