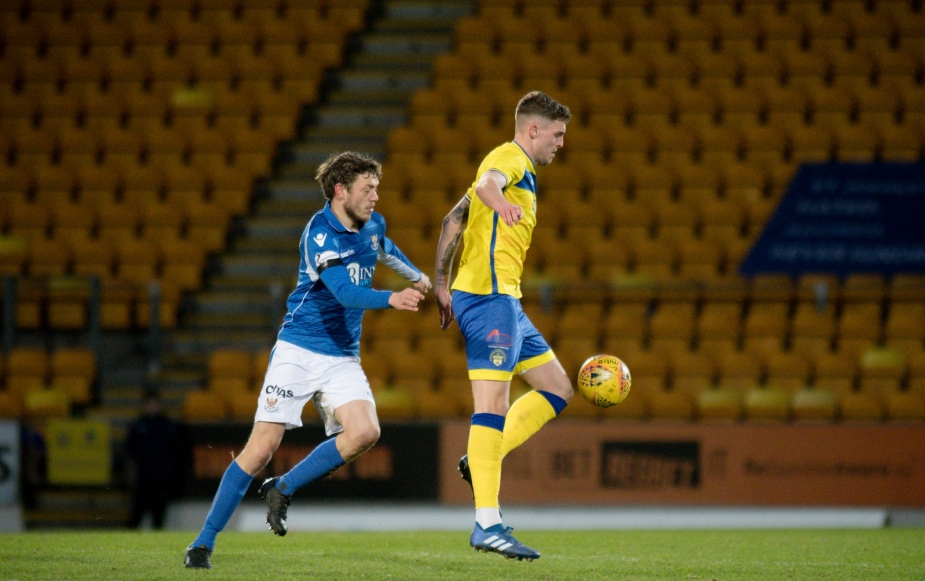 Robbie Muirhead: We played better than the score suggests
Robbie Muirhead feels that the 3-0 scoreline of Saturday's match is not a fair representation of how the team played as he praised the efforts of his teammates.
Despite what seemed a dominant first half performance from the Ton, the Saints went on to a 3-0 victory in the match at McDiarmid Park.
Speaking to gmfc.net, Robbie Muirhead said: "That result today to somebody that wasn't at the game will make it seem like we were dominated but that isn't the case.
"We were pressing them for majority of the game and we had plenty of moments to score but at the end of the day, they took our chances and we didn't.
"I know the score might suggest otherwise but I felt personally that we played some of our best football this season.
"There was plenty of chances for us to get at least an equaliser and if I'm honest I felt that would have been deserved for us."
Muirhead has become a regular starter now in the team recently and is delighted to be getting as much playing time as he has been over the last few months.
"I'm happy to be back playing regular football and the gaffer has put his trust in me which I'm really grateful for.
"But for the team, we've been playing well over the last few weeks and I hope we can learn from some of the good football we played today and continue this on for the rest of the season."
By Ewan Boyle