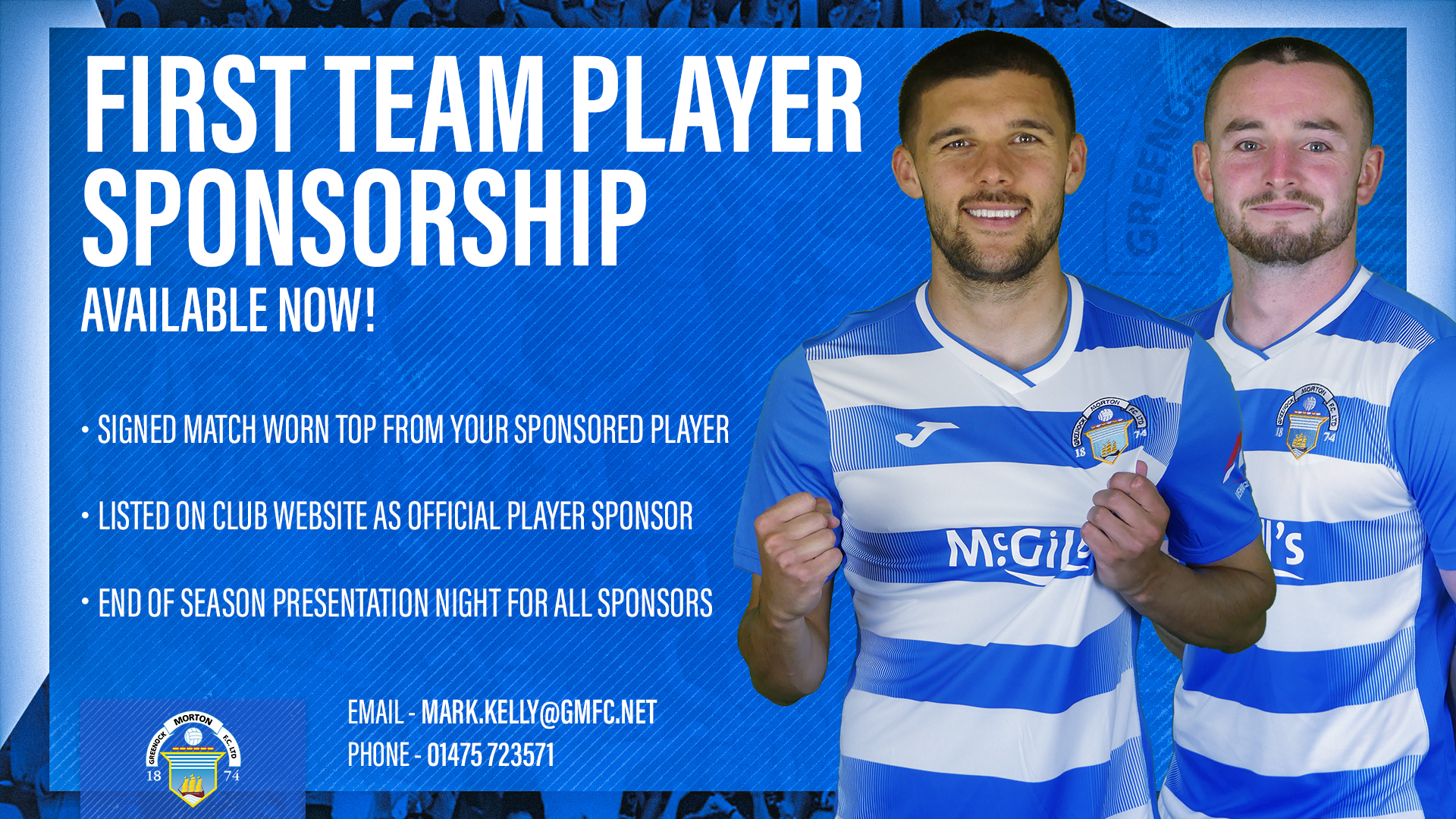 Player Sponsorship 2022/23
As the season draws closer, we are pleased to announce that player sponsorship packages are now available for season 2022/23.
As a player sponsor, you will receive the following benefits :
A signed match worn top from your sponsored player
Listed as an official player sponsor on the club website
An invitation to the end of season presentation night to collect your sponsored top*
Player sponsorship packages will be priced at £200. Packages also available for management staff and general club staff at lower prices of £150 and £100.
If you are interested in sponsoring a player or a member of staff for the coming season, please contact Commercial Executive Mark Kelly at mark.kelly@gmfc.net or call 01475 723571.
*Date of presentation night to be announced in due course