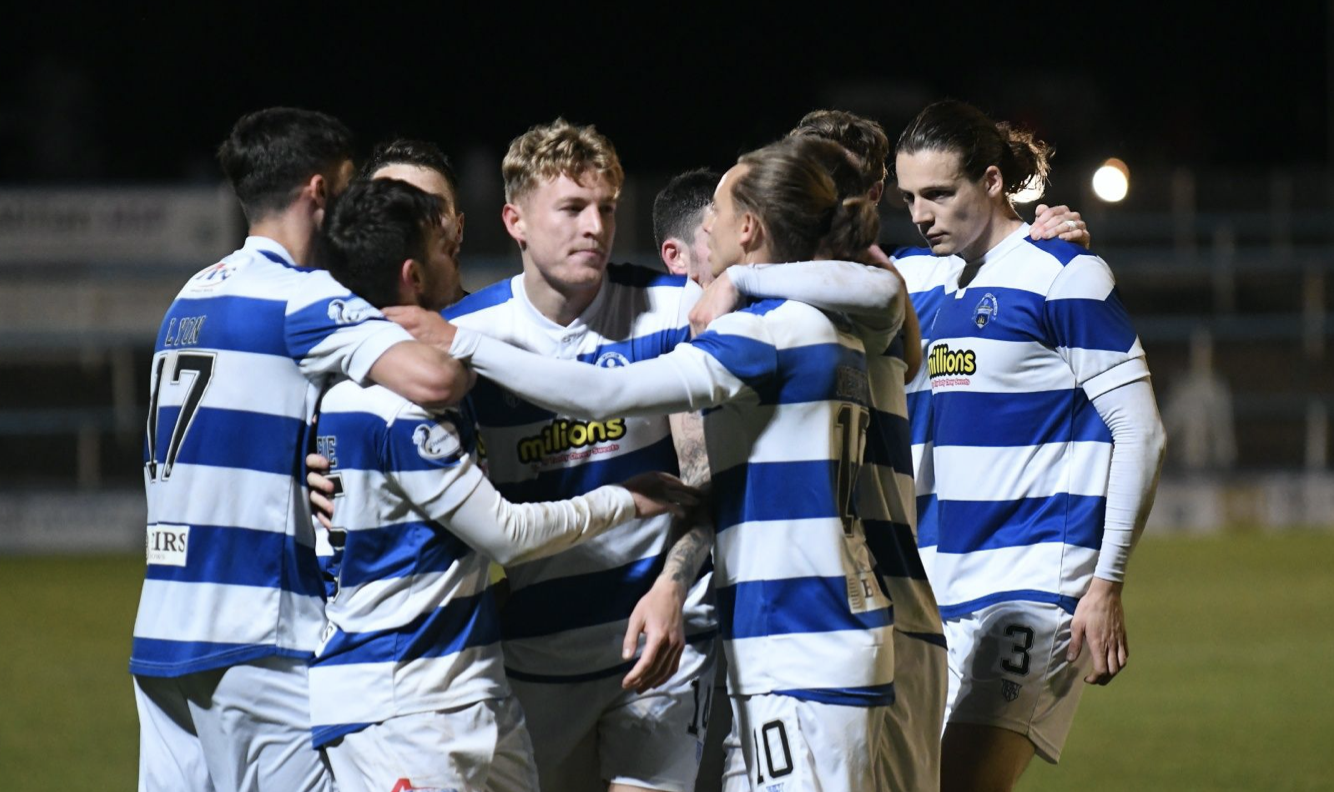 Play-Off Final Ticket Information
Greenock Morton are delighted to confirm that we will be able to welcome 500 home supporters to the second leg of our Championship play-off final tie against Airdrie on Friday 21st May.
This will be the first-time fans have been in Cappielow since March last year, and we are privileged that we will be able to host 500 of our dedicated fans for this massive game.
In the first instance, as a thank you to our season ticket holders for their support this year, we will be offering them the first opportunity to buy a ticket for the game.
Tickets will be priced at £15 and will go on sale to Season Ticket holders on Thursday 13th May at 12pm.
Thereafter, tickets will be sold from the Sinclair Street ticket office during the hours of 9am and 5pm.
The opportunity for Season Ticket holders to purchase their ticket will remain open until Tuesday 18th May at 5pm.
General sale of any remaining tickets will then commence from 9am on Wednesday 19th May.  Remaining tickets will be available to purchase until Thursday 20th May at 5pm, or until they are sold out.
The club will require name and contact details for everyone purchasing a ticket.  Please note that sales will be strictly one per person and each person must purchase the ticket in person.  If households have multiple season tickets, each of you will be required to purchase your ticket individually.
Supporters will be given a choice of sections to sit in, with allocated arrival times for each section.  The earliest arrival time will be 6.05pm.  The centre of the stand will enter earliest and leave last.  Fans will be required to arrive in their allocated time slot or will not be granted entry.
As you would expect, matchday at Cappielow will be slightly different to how it was pre-Covid in a lot of ways and we will provide detailed relevant instructions which expand on the above to all ticket holders once purchased.
The game will also be shown live on BBC Alba but will be available to oversees viewers to watch on 'TonTV for £12.
We would like to thank you all for your ongoing support this season and cannot wait to see 500 of you back at Cappielow for this huge game!
image: David Bell