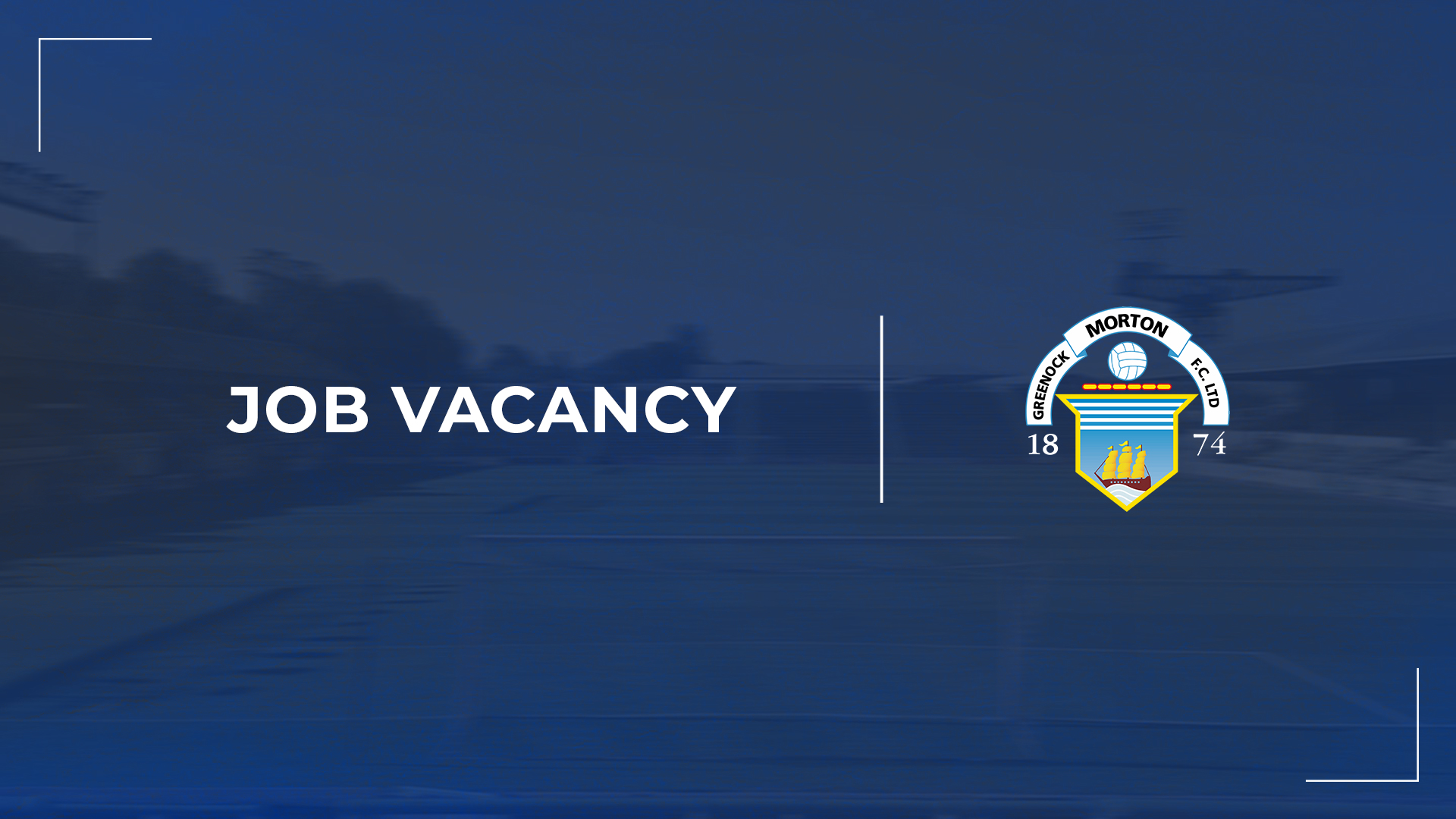 Current Physiotherapist, Paul Kelly, has announced to the club that he will be stepping down from his current role at the end of the season as he will be moving abroad.
With this news, an opportunity has now arisen to join Greenock Morton working as a Physiotherapist within the football club.
You will be responsible for the delivery of a high quality physiotherapy service for the Greenock Morton first team squad and report directly to the First Team Manager.
Experience in football or sport would be an advantage, however new graduates with enthusiasm and drive to work in professional sport are welcome to apply.
A competitive salary will be offered dependent on experience.
Key Responsibilities
• Provide match day physiotherapy cover for all first team matches.
• Physiotherapy cover of players during training & at Cappielow during the week including diagnosis, acute care/treatment and short- to long-term rehabilitation from injury. This includes the design and delivery of both pitch- and gym-based exercise programmes.
• Provide physiotherapy cover during selected academy/reserve match days including emergency on-pitch care/treatment when required.
• Liaise with the First Team Manager & Coaching Staff, as appropriate, to assess players' health status and contribute to informed professional decision-making on players' fitness and readiness to train and play.
• Ensure the club has the appropriate range and quantity of physiotherapy supplies available, which one would normally expect to be held within a professional football club.
• Within the limits of your professional scope and qualifications prescribe medication to players as appropriate.
• Liaise with external stakeholders to facilitate medical procedures taking place outside of the club e.g. hospital-based operations, consultations with specialist medical experts and other such activities.
To apply for the role, please send your CV and a cover letter to admin@gmfc.net with the title 'Physiotherapist Vacancy'.