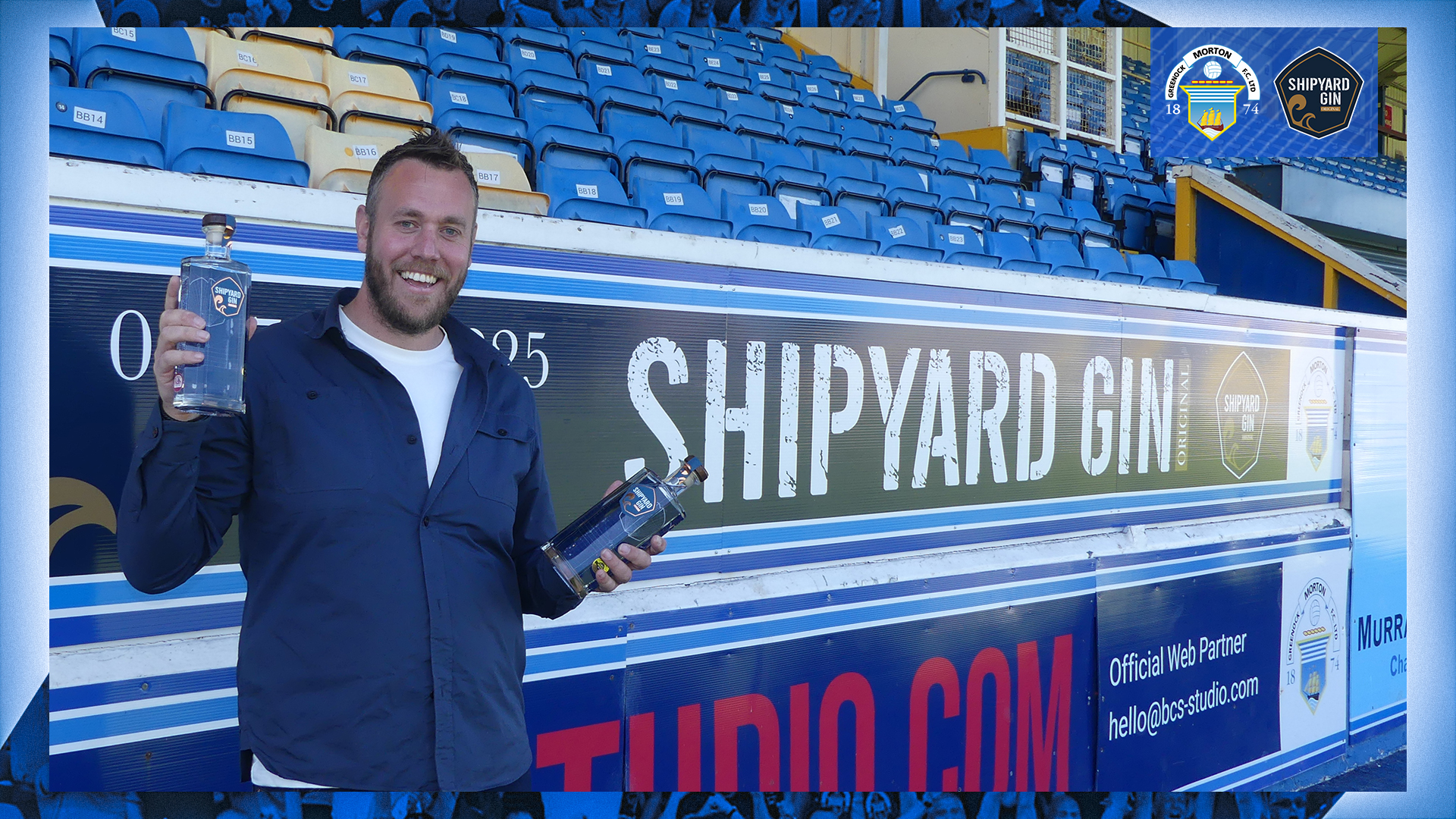 New Partnership | Shipyard Gin
We are pleased to welcome Shipyard Gin as a trackside board sponsor.
Born on the banks of the River Clyde, where Clyde Shipbuilding was once world renowned for its craftsmanship and skill which truly were the envy the world over. In the early 1900s ships that were built on the Clyde amassed to one fifth of all ships at sea.
Shipyard Gin® "Original" strives to take these values and create a modern twist to the famous skill and craftsmanship which was once found on the banks of the river where we now hand forage our key botanicals.
A premium well balanced craft gin, expertly infusing juniper, gorse and elderflower to name just a few to create a citrus style gin with hints of coconut and vanilla from the gorse flower. Perfect for those summer garden parties or in the deepest winter to remind you of that West of Scotland sunshine.
Owner Andy Samuel has family links to Greenock Morton going back to the 1940s with his grandfather John Samuel turning out for the club in the number 5 jersey.
Shipyard Gin is also a proud partner of Greenock Morton as part of the Business Club.
If you are a business interested in working with Greenock Morton Football Club, we would love to hear from you. You can get in touch with our Commercial Executive, Mark Kelly by contacting mark.kelly@gmfc.net today.