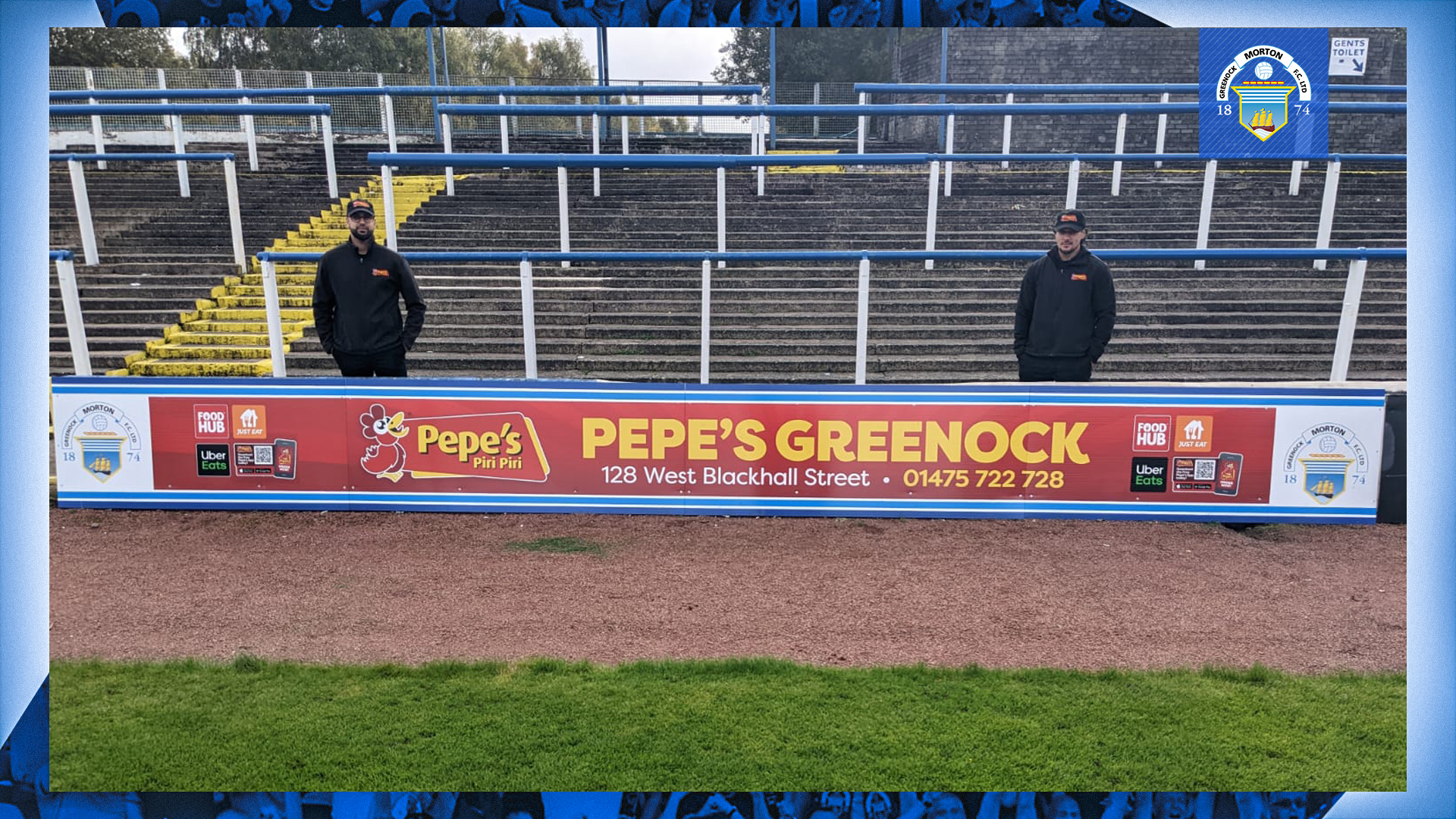 New Partnership | Pepe's Piri Piri
We are today pleased to announce a new partnership with Pepe's Piri Piri Greenock.
Pepe's Piri Piri The Home of Flame-Grilled Chicken
Deliciously flame-grilled to perfection. Not only good for your taste buds, but it's also tantalising and healthy. Pepe's are known for their unique flavours from Mango & Lime to Extreme something to suit everyone.
As part of this new partnership, we are also delighted to announce that season ticket holders and match day ticket holders will receive 10% off in the Greenock store when showing your ticket.