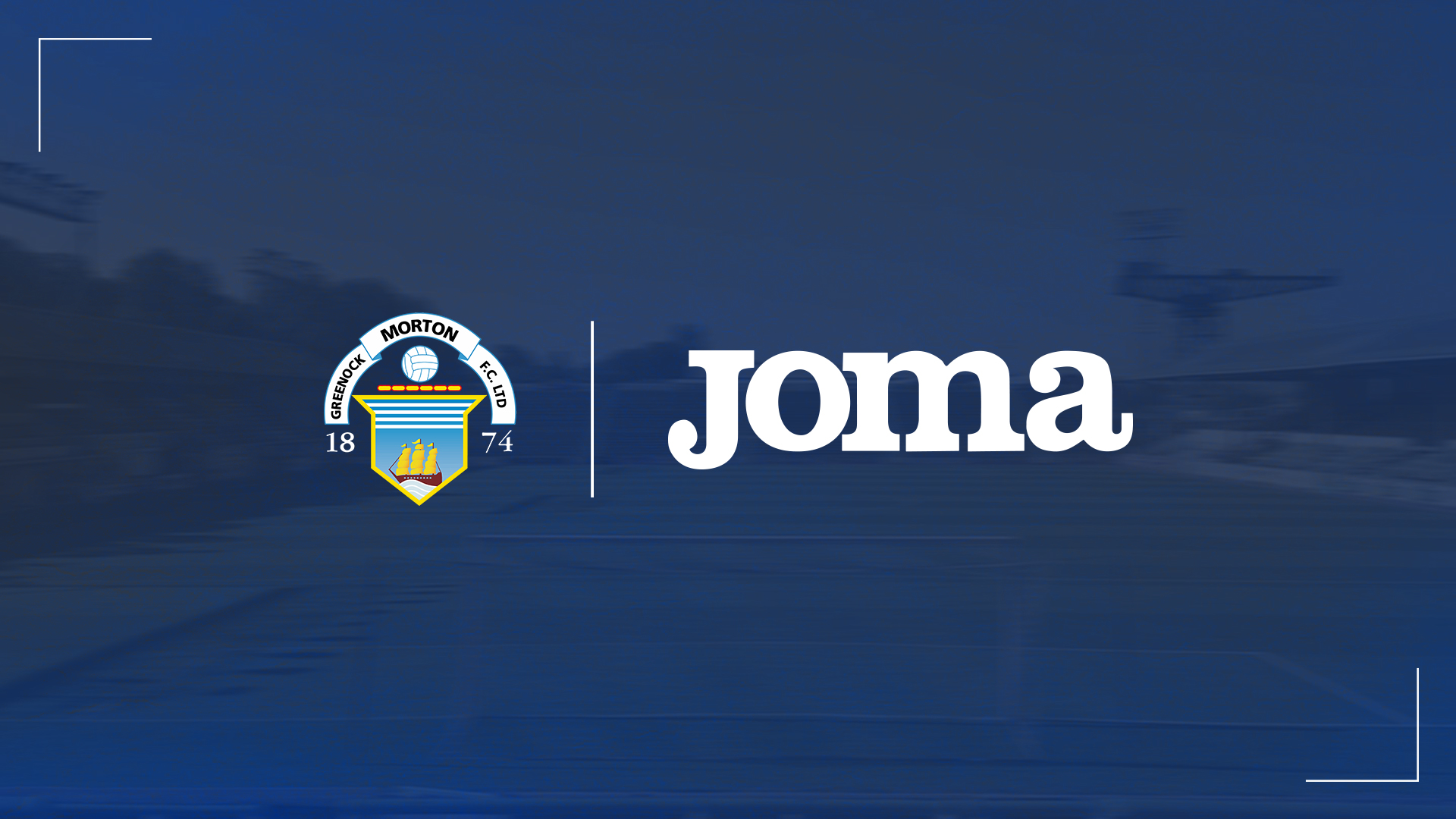 New Kit Supplier | Joma for 2022/23 Season
Looking ahead to the 2022/23 season, the club can today announce that we will be changing official kit supplier to Joma. Joma is the leading sportswear brand in Spain, and one of the top international brands, distributing its products in more than 120 countries. Joma as a brand is present in major football leagues around the world.
Joma will be providing the club with playing kit and training wear from the 2022/23 season. Many Morton supporters will already be familiar with Joma as the supplier of kit for our youth and community teams.
Fan engagement is key to Morton with the club now being community owned which is why with this announcement, we are also excited to give Morton Club Together members the opportunity to vote for next season's away kit. The four options can be viewed below and Morton Club Together members should keep an eye on their inboxes today for the link to vote. This poll will remain open until Friday at 12pm.
In year one, the club will be going with catalogue kits. This will ensure quick availability of stock, while hopefully also providing a high-quality product for supporters and the playing staff.
Moving beyond year one, we will be looking to work with Joma to provide some exciting bespoke kits.
Working with Joma, the club will also be looking to make the training kit used by players and management available for supporters to purchase.
CEO Chris Ross said,
"I am delighted that the club is today announcing this new partnership with Joma as our kit supplier. Joma are a well-recognised brand across the globe, and we are excited to see the kits and training wear they will provide us with over the coming seasons. While our two new kits for the 2021/22 season were extremely well received by supporters, it is no secret that we have had challenges with kits in recent years, whether that be with quality or production times, and bringing Joma on board will help solve these. We hope that supporters will be delighted with the quality and availability of the new kit."