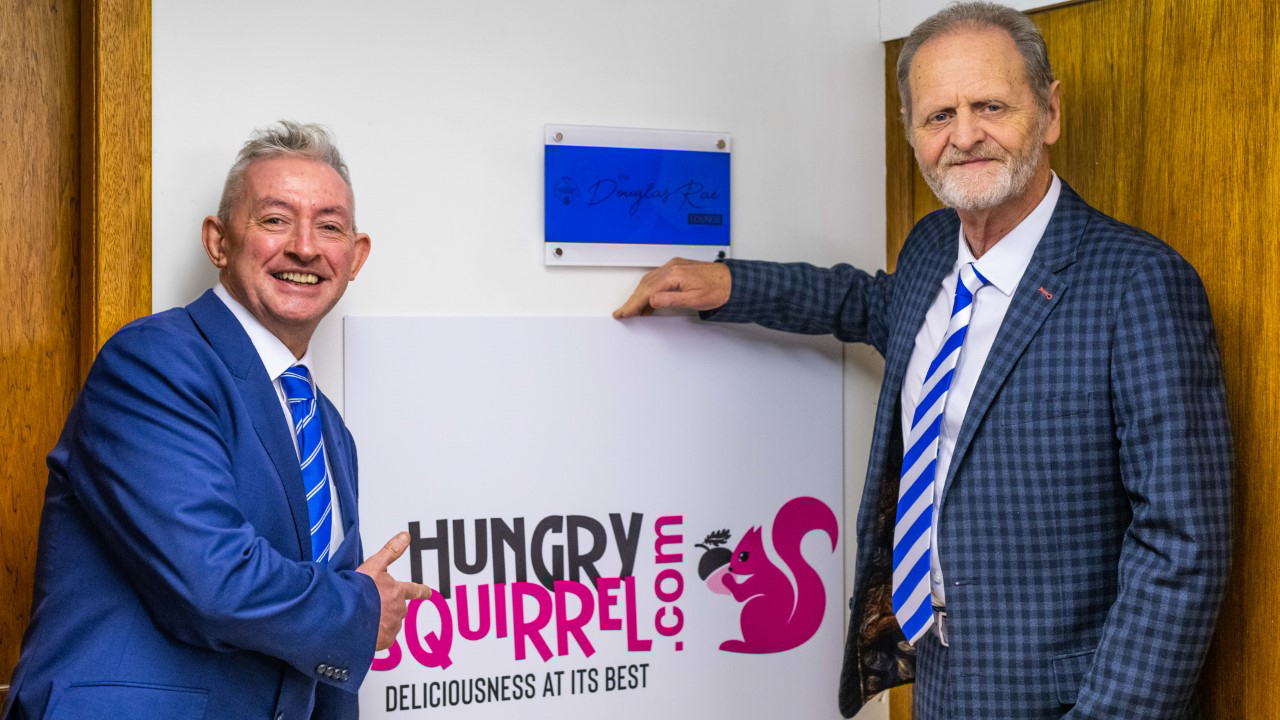 New Hospitality Partnership | HungrySquirrel.com
Greenock Morton are today delighted to announce a new partnership with HungrySquirrel.com that will see the brand become the club's official hospitality partner.
Hospitality is a pivotal part of the matchday experience for the club, and it has been a great success in recent years, especially since the development of the Douglas Rae lounge.
Speaking about the launch of this exciting new partnership, HungrySquirrel.com CEO Sandy DiCicco said, "When I visited the stadium in August I was very impressed with the Community mission and values that underpinned the club.
"From the start I felt this partnership would help strengthen those values and I'm delighted to be on board with HungrySquirrel.com"
The Hungry Squirrel chief is a successful restaurateur with over 30 years of experience, and is more than familiar with what it takes to make a positive impact on peoples' lives.
She added, "I'm all in when it comes to supporting dreams and desires, so this seems like an exciting place to be and a great club and project to be supporting.
"I'm particularly focussed on female entrepreneurs and promoting their success, so it's great to see what the club is doing to provide pathways for young girls in sport."
Greenock Morton Director, Gordon Ritchie said, "It's great to be announcing another new partnership for the club today, and I would like to say thank you to HungrySquirrel.com and Sandy for their support."
Morton Club TogetherDirector, Sam Robinson also added, "It is great to see another company resonating with the values of a community owned Greenock Morton and sharing our passion for the local community.
"It was clear from the outset Sandy has a passion for not only healthy food but also the design ambiance of hospitality settings as well.
"Moving forward, it will be great to have this partnership to lean on for any advice around potential redesigns of hospitality in future."
For those attending sold out hospitality against Ayr on Monday, you will see some new signage around the lounge carrying the HungrySquirrel.com logo. We hope you all have a fantastic day.
If anyone is interested in booking hospitality for any of the remaining games this season, please contact Mark Kelly at mark.kelly@gmfc.net.
Hospitality offers a fantastic opportunity for friends and family to attend, but is also an opportunity for local businesses to take tables and reward their staff. If this is something that interests you, please contact Mark and we would be delighted to welcome you along to a game.
Have a look at what to expect during matchday hospitality at Cappielow Park supported by Dalrada Technology.