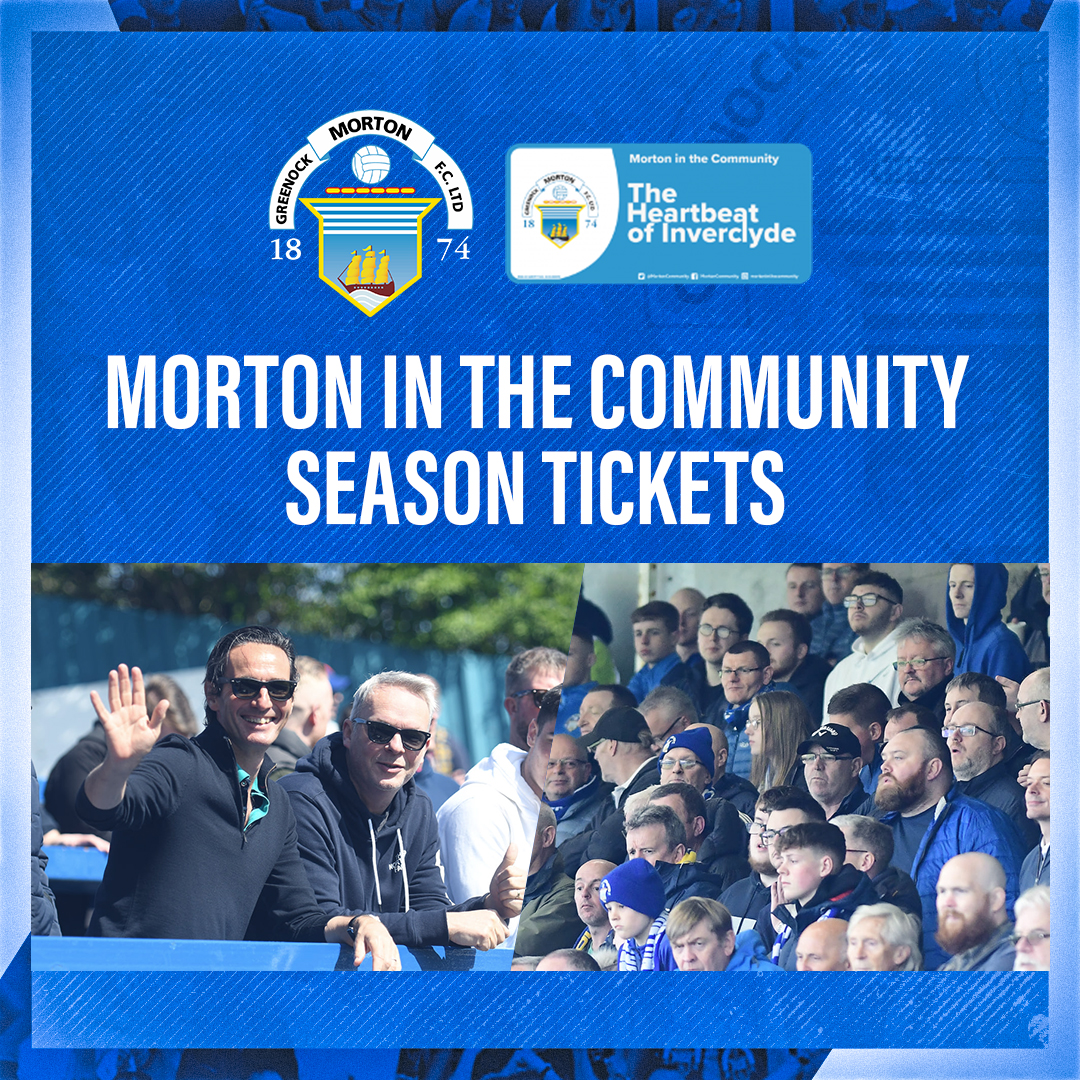 Morton in the Community Season Tickets
Through the generosity of one of our supporters, and the first team squad, we are pleased to announce that the club will have three full adult season tickets available for Morton in the Community for the 2022/23 season.
Earlier this month, a supporter living in England approached the club and Morton in the Community looking to generously donate a full adult season ticket for the coming season. Having heard about this, Dougie Imrie and the first team squad wanted to get involved as well and have clubbed together to donate a further two adult tickets.
Morton in the Community Chief Executive, Brian McLaughlin, said, "We are extremely grateful for the donations from both the Morton first team squad and a generous supporter in England."
"These tickets will benefit people who need it most that utilise the Morton in the Community programmes. With under 12 season tickets being free, these donations may allow a full family to attend a game who otherwise might not have been able to."
Greenock Morton Director, Graham Barr, added, "A massive thank you must go out for the donations of these adult season tickets. As a community owned club, the first team squad felt it was something they wanted to get involved in as it allows them an opportunity to make a real difference to supporters who may not otherwise have been able to get to Cappielow to support them."
We would also welcome any further donations towards season tickets for Morton in the Community out with the raffle. These donations do not need to be the value of a full season ticket. Any donations made will be accumulated and Morton in the Community will have access to season tickets to that value all season.
If you would like to donate towards this cause, click here.