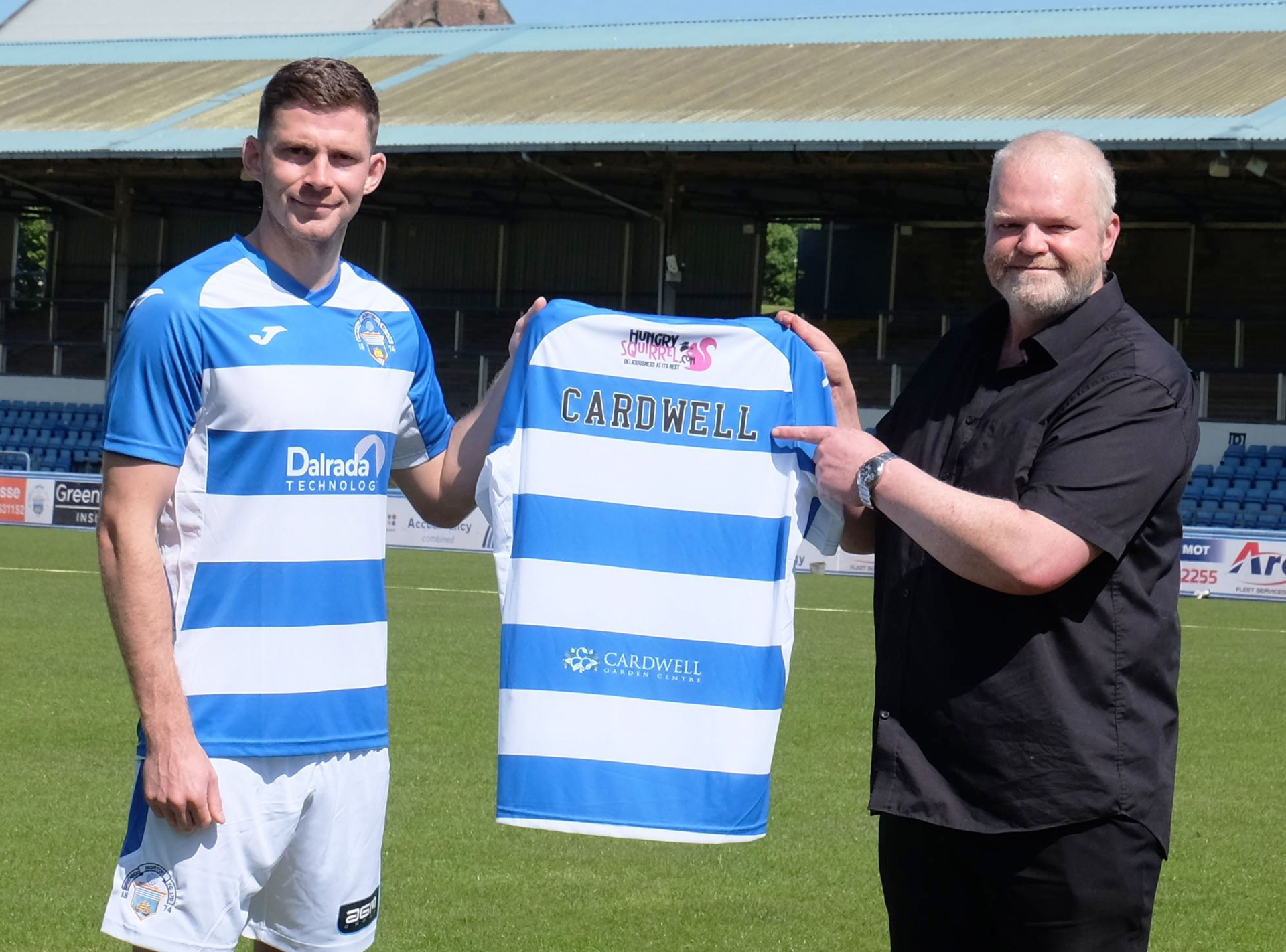 Morton has some dig in midfield as Cardwell Garden Centre sponsors club
SCORING a goal with a daisy cutter took on a whole new meaning for Morton after the football club signed up a popular garden centre as a new sponsor.
Cardwell Garden Centre's name will appear on the back of the Morton players' shirts for the new football season.
And bosses at Cardwell have offered to give any of the Morton players some coaching on how to make their garden grow with some hints and tips from the aptly-named dugout at Cappielow!
Cardwell Garden Centre near Gourock has all the essentials you need to tackle your garden and customers can stay on the ball, as staff are always ready to pitch in with helpful advice.
Director at Cardwell, Kieran Gallagher with their nursery manager and lifelong Ton fan, James Hutchison visited Cappielow to be presented with a special version of one of the new strips.
Along with the garden centre's logo on the back, the top had the Cardwell name emblazoned on the strip where the players' names usually are.
Kieran said: "Gardening is a great way to relax and unwind from the pressures of playing professional football and we're more than happy to speak to any of the players or coaching staff and give them gardening advice.
"Both Greenock Morton and Cardwell play a big part in the Inverclyde community and we are always keen help our local community.
"We decided to sponsor Morton as they are a community club and are a positive focus for football fans of all ages.
"We look forward to working with Morton to help promote the club in a season where we hope they will be challenging for for promotion from  the Scottish Championship to the Premiership."
Greenock Morton director, Michael Harkins said "We are absolutely delighted to welcome Cardwell Garden Centre as one of our new commercial partners and we thank them for their support.
"It is fantastic to have such a strong Inverclyde business on board with us and we look forward to working with them".