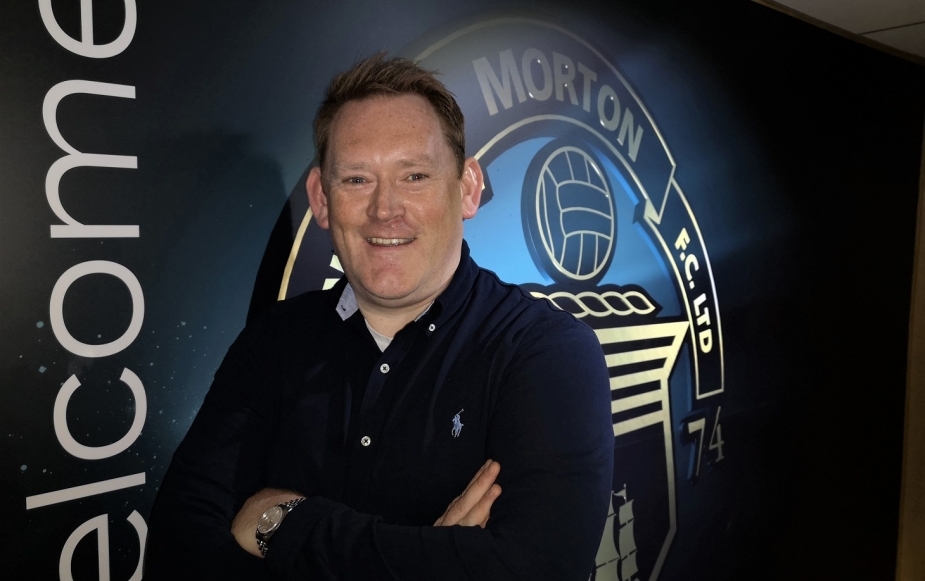 Manager's Notes V Queen of The South
A new website feature on gmfc.net will see manager David Hopkin's programme notes published for those unable to read in the matchday programme on the day.
Welcome to you all for our Ladbrokes SPFL match against Queen of the South. Allan Johnston and Sandy Clark have great collective experience and know how to set out a team. Their recent victory away at Dundee, is testimony to their credentials, and today will be a tough game. A warm welcome to both.
Since my last notes, we've had a cup victory away at Brora, and two league defeats where we worked hard enough to gain something. A midweek 550-mile round trip to Brora, will always be challenging. On behalf of the management staff and players, I'd like to thank Chairman Crawford Rae and Director Brian Clements, for personally funding overnight accommodation. This magnificent gesture allowed the players to have the required rest to go and win the tie. The game saw a return from injury for Nicky Cadden. His pace and crossing accuracy has been missed in recent weeks, and I was glad to see his return net him two goals.
The nature of his injury though must be managed cautiously, and I have limited his time on the pitch in the last three games to ensure he has no recurrence. I would also like to thank the small band of Morton fans who made the journey. We decided to try and acknowledge that commitment by marking it in some way, and it was great to be able to give match tickets to those that had travelled. The stories of their journey was humbling. We met one fan before we left for home who had travelled by train and was going to sleep in a tent overnight. We offered him a seat on the bus home, but he chose to stick to his plan. This is commitment and we hope he had a safe journey home.
Against Dunfermline we played some of the best passing play in my time here as Manager. When you know you're on good form, it's very frustrating that mistakes, both personal and out-with our control lead to goals being conceded. I have the utmost respect for match officials, but the new rule on encroachment by goalkeepers at penalty kicks, must be a nightmare for them to judge. Video footage clearly showed Danny Rogers remain on his line throughout his penalty save, but the stand-side assistant felt he'd moved, and the kick was ordered to be re-taken. A basic error gifted The Pars as second before we took full control after scoring a magnificent goal from the right foot of young Reece Lyon, before losing a late third as we chased the game.
On Tuesday night we played some magnificent football and should have taken at least one point against league leaders Dundee United. I was proud of my player's commitment and I was delighted that you the fans gave them the credit and vocal support their endeavours deserved. The players greatly appreciated the encouragement.
Last Friday night I attended a Morton Club Together function with CEO David Mackinnon. It was refreshing to be able to be able to lay out the plans for the Club going forward. As I've said many times this is a year of transition whilst we adjust to a new break-even business plan. It's been well documented, that playing budgets have been cut significantly to achieve that plan. Morton Club Together funding will allow me another 20% revenue to use to bring in players during the January and summer transfer windows, and I'd like to thank the 370 plus members who have made that possible.
Remember, Building a Club not just a team.
Keep believing and enjoy the game. We are hugely grateful for your support.
Hoppy