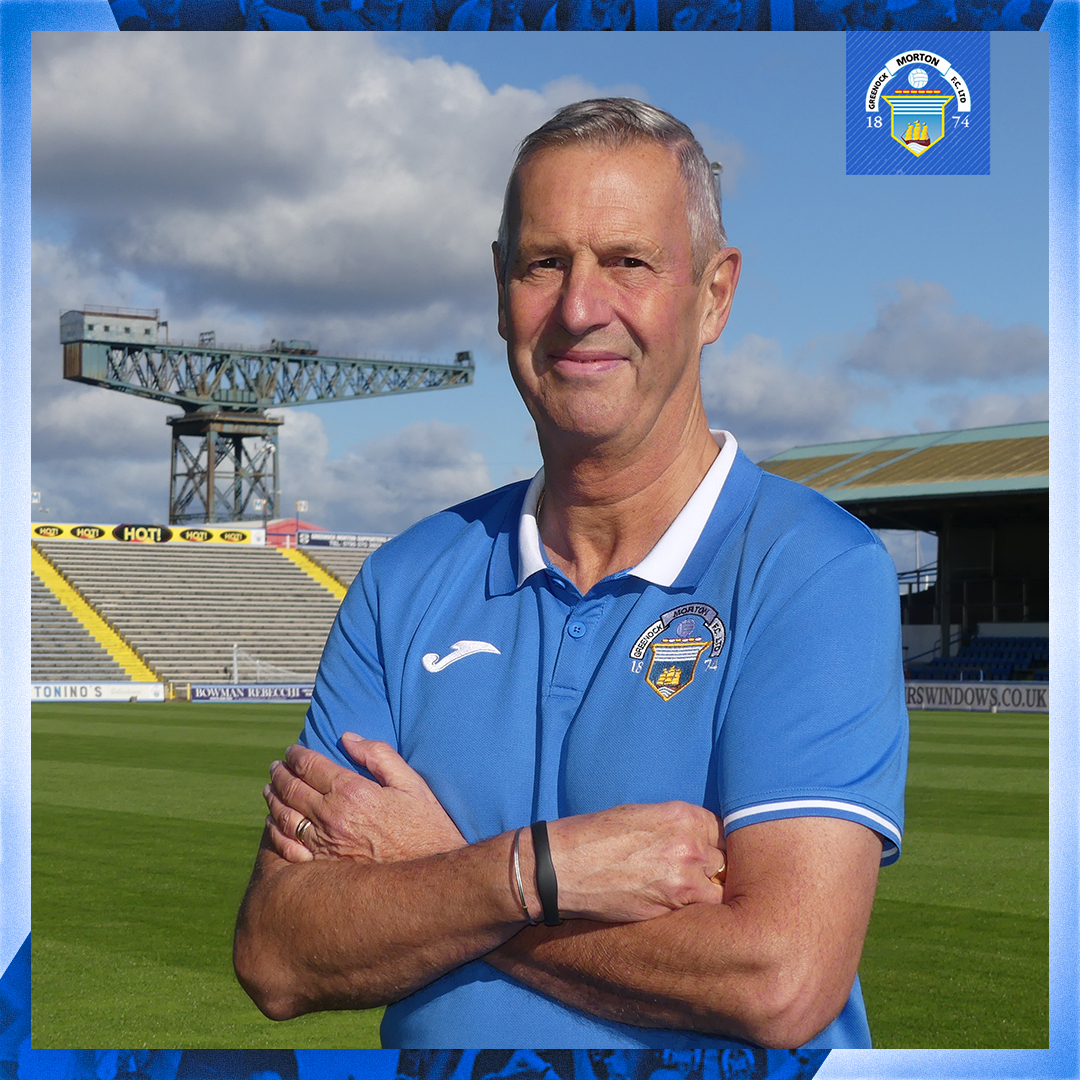 Kerr Mactavish announced as General Manager
Greenock Morton are pleased to announce that Kerr Mactavish will be taking on the role of General Manager at the club until at least the end of the season. Kerr has already started the role and will be responsible for the day-to-day running of the football club.
Kerr initially got involved with the club as part of Morton Club Together. Over the last couple of years, he has been helping at the club in several ways. During covid, he fulfilled the role of kitman to help the club through a difficult period. He has also been heavily involved in stadium management and has led on many of the operational aspects.
Speaking on the announcement, Kerr said, "It's a real privilege to be taking on this role at the club, and I'm looking forward to having the opportunity to make a positive impact.
"Having been in and around the club for the last couple of years, I have a strong awareness of what it takes to run the club and have also had the opportunity to form my own ideas around how we can drive things forward.
"Being a Morton fan myself, the motivation for me behind this role is to help the club drive forward, operate professionally and give supporters a positive experience of engaging with the club."
We are also pleased to announce that the 'King of Cappielow', Andy Ritchie, will be taking on a new official role as Commercial Ambassador with the club starting this week.
A legend on the pitch for Morton, Andy has been helping the club in recent years through hosting hospitality alongside Gerry McDade, and during covid providing commentary on TonTV.
Andy will be working closely with our Commercial Executive, Mark Kelly, to help continue to drive forward the commercial operations at the club.
Club Director, Michael Harkins added, "We are really pleased to be able to announce Kerr and Andy's new roles at Morton.
"With Chris Ross leaving, there was obviously a gap in terms of someone leading the day-to-day operations. Kerr is someone who we believe will be able to help improve the day to day running of the club, raising our standards and levels of professionalism.
"A massive thanks has to go to Gordon Ritchie who has filled the gap since Chris left.
"Andy is a club legend and having someone like him helping drive our commercial operations alongside Mark and Kerr is exciting.
"We're sure supporters and businesses will be delighted to hear from and see Andy in the coming weeks."