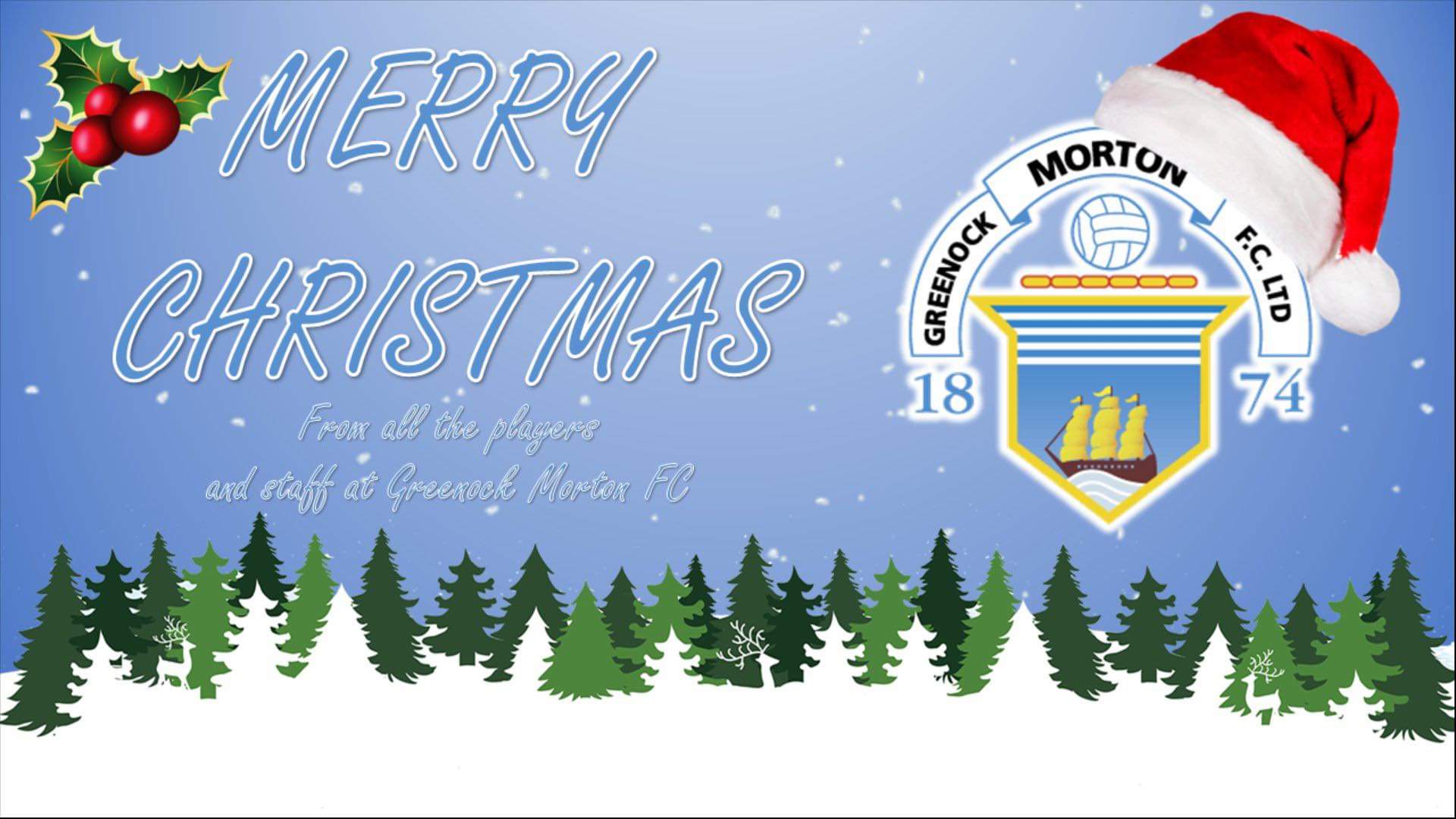 Greenock Morton Christmas Message
We would like to thank everyone who has supported Greenock Morton Football Club throughout the past year.
2020 has, in the words of many, been a "year like no other" when many of us have experienced personal loss and ill-health. As always, the people of Inverclyde bear these burdens with fortitude.
As a community club, it has been our privilege to host the collections for Inverclyde Foodbank and to be involved in so many other great local causes which we could not have achieved without the generosity of Inverclyde and beyond.
This is a kindness that has also been extended to our club by you, our supporters, and for that, we are very grateful.
In addition, we would like to thank everyone for their support to Greenock Morton Community Trust in a year which has been incredibly challenging for all our staff.
Despite the Coronavirus pandemic, we have still managed to deliver a variety of vital projects including the support of many mental and physical health projects, employability support and hand-outs of over 300 toys, 1200 Christmas Jolly Boxes to the residents of Inverclyde including care homes, Inverclyde Royal Hospital and Ardgowan Hospice.
Whether you are a season ticket holder, a Club Sponsor in various capacities, or just someone who has the best interests of Greenock Morton FC at heart, we thank you all for your incredible generosity.
We sincerely hope we will all see out this pandemic with safety and we look forward to welcoming you all back to Cappielow Park in 2021. Equally, we take this final opportunity to wish you all a very Merry Christmas and a fantastic 2021.