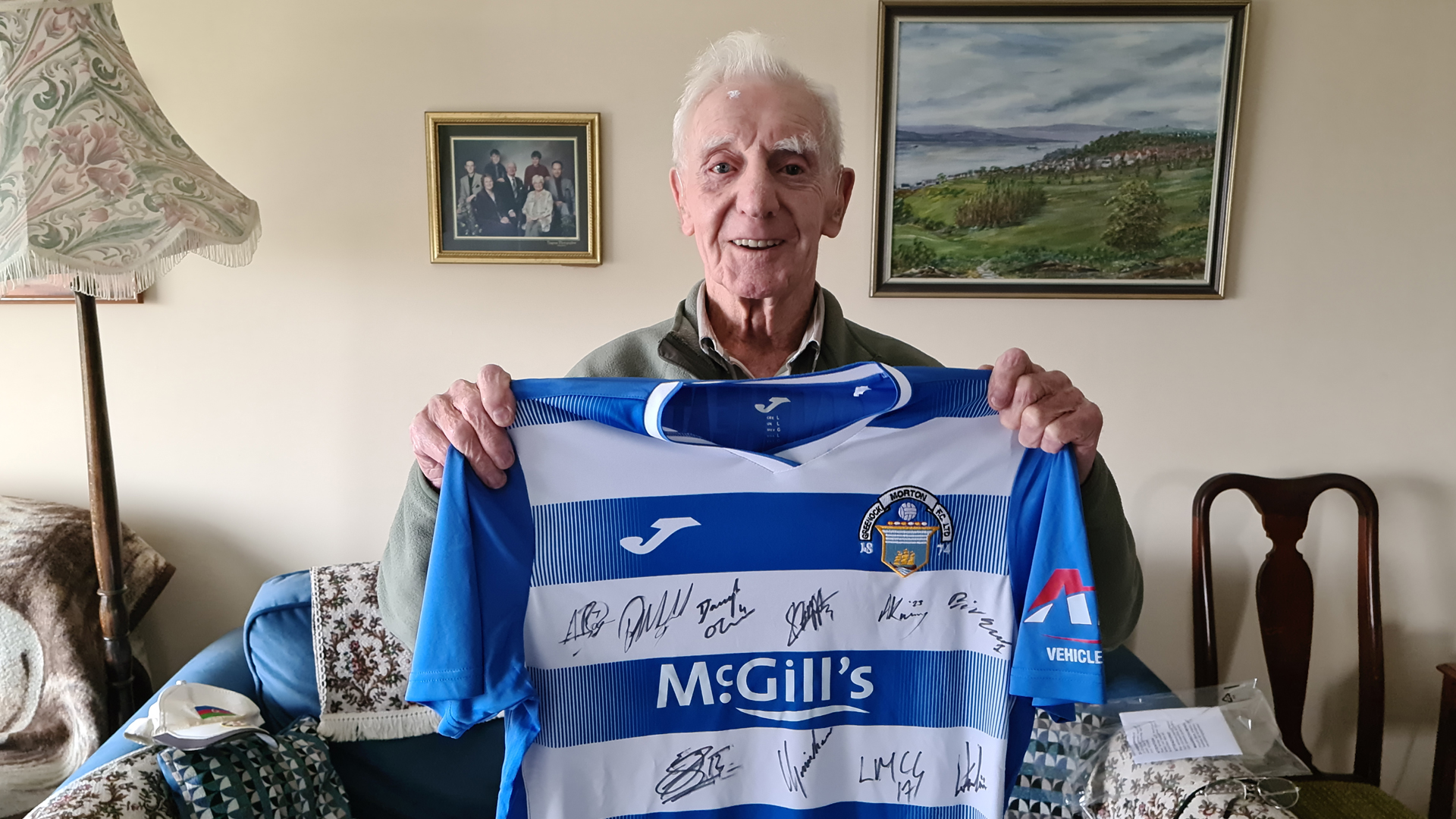 Greenock Morton celebrate the birthday of Jimmy McDonald
Last week, Greenock Morton were honoured to gift one of the oldest living former players, Jimmy McDonald, a signed shirt and card to help celebrate his 91st birthday which takes place today!
Jimmy spent two season at Morton in 1957/58 and 1958/59 where he played 27 times, scoring 7 goals. The right sided player also spent time at Dumbarton and Gillingham during his career.
Jimmy was kind enough to welcome representatives from the club into his home where he reminisced about what it was like to play for Morton back in the 1950s and shared some stories about his playing days.
Speaking on his time at the club, Jim said: "I still have Morton in my heart and every game I played was a good memory. Gibby McKenzie was the manager when I first joined the club and he was followed by Jimmy McIntosh."
"The club were in the Second Division battling for mid-table and I managed to score a few goals that season. In my first season I needed to get work done on my cartilage and working in the coal industry along with home life really impacted certain footballing decisions."
"One match I remember well was against Ayr United. I always remember going out with special instructions to stop two of the Ayr players and 'make a fool of them', I was playing a modern fullback position even back then! We got a draw that night and unfortunately one of two I was marking got their equaliser."
"I'm still keeping track of results and still hold an interest in Morton so hopefully things can end well this season!"
We hope Jimmy has a great day celebrating his birthday and we wish him the very best!