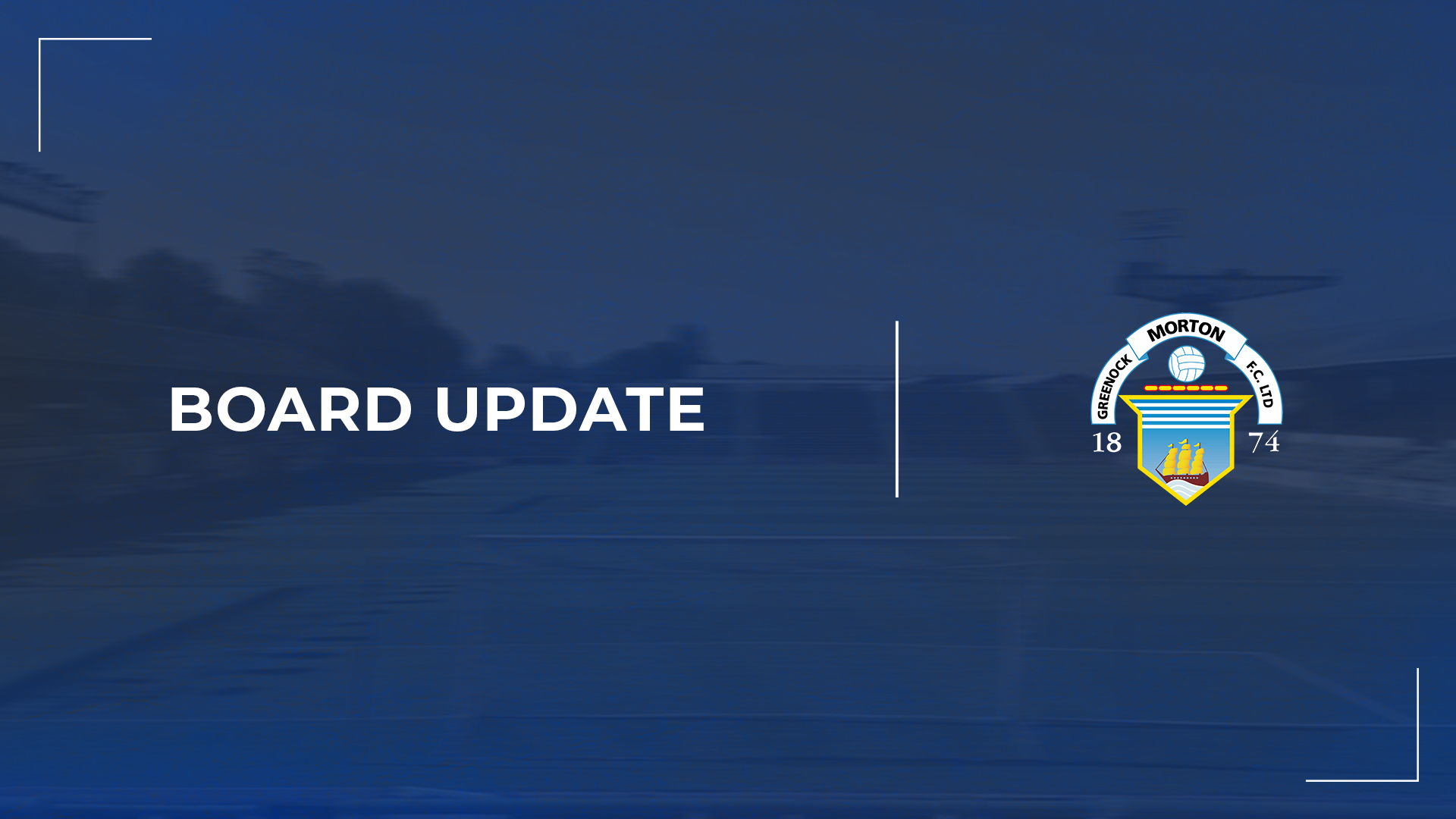 Greenock Morton Board Update | 23/05/22
The club would like to provide an update on a couple of changes to the Greenock Morton Board that will take place this close season.
After eight years on the Morton Board, Finance Director Nick Robinson will be stepping down.
Nick was one of the founder directors and trustees of Greenock Morton Community Trust and joined the main board of Greenock Morton Football Club in 2014. Since then, he has modernised nearly every part of the club's back-office function and has been actively involved in most aspects of the operation of the club.
Everyone on the Morton Board and at the club would like to thank Nick for all his efforts in his time at the club and looking forward to continuing to see him attending Cappielow in the coming years.
Replacing Nick on the Board will Michael Harkins, a Morton fan and Chartered Accountant with over 20 years of international experience. Michael returned to Scotland in 2019 and is now owner of a local CA firm, Murray & Henderson. Michael has worked alongside Nick in recent months to learn the systems and processes at the club and will be a valuable addition to the Board.