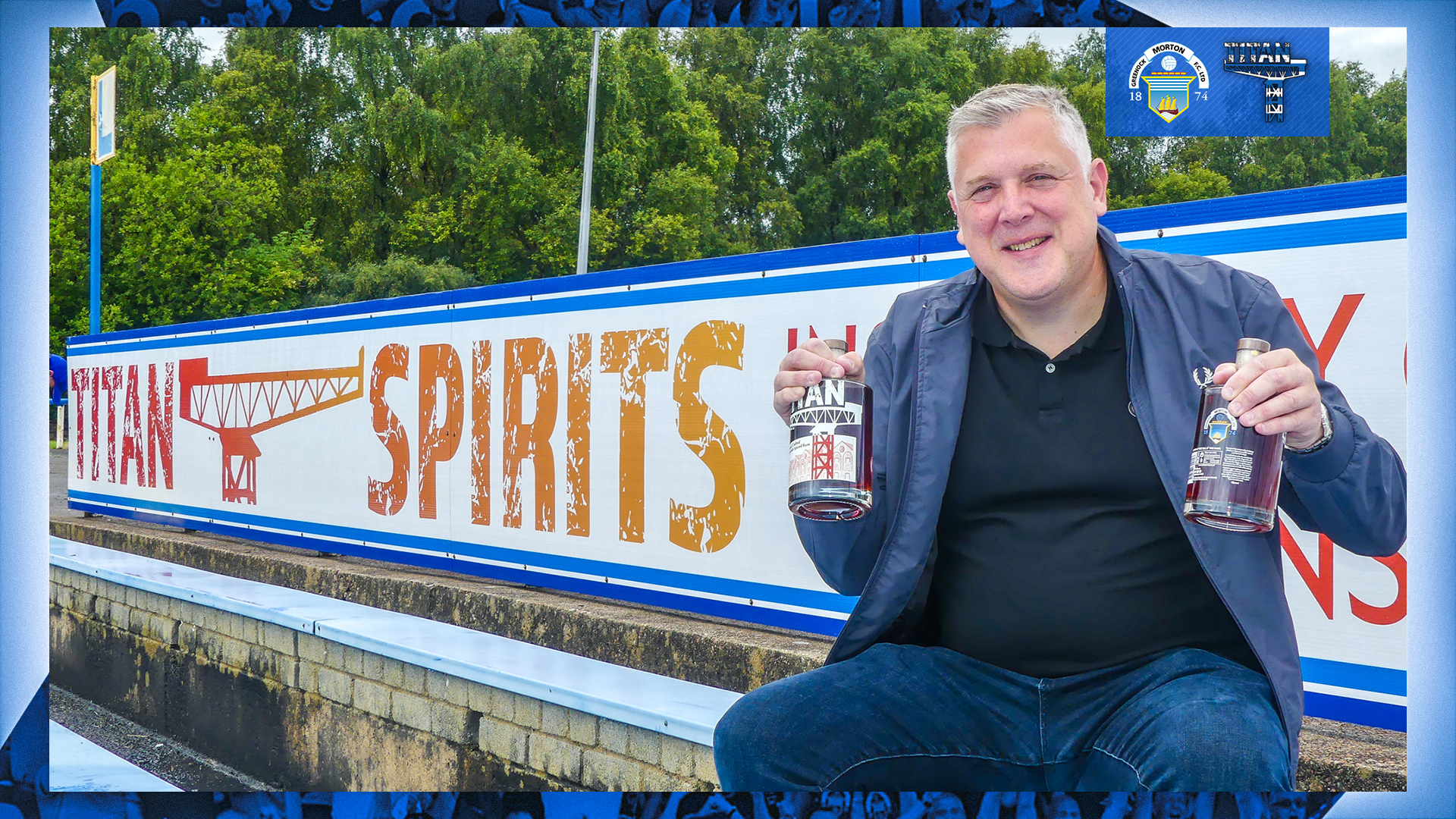 Greenock Morton and Titan Spirits Continued Partnership
Greenock Morton is today delighted to announce a further development to our current partnership with local business, Titan Spirits.
At the start of last season, you may have seen the Titan Spirits board at the back of the Wee Dublin End, perfectly placed to fit in with the famous crane on Greenock's waterfront. This sponsorship developed throughout last season as we brought supporters a special limited edition rum to help celebrate the centenary of Greenock Morton's 1922 Scottish Cup win. This rum had a limited number of 100 bottles and sold out within 16 minutes!
As part of this further development, we are now pleased to announce that an official Greenock Morton rum in association with Titan Spirits will be available to purchase from Friday onwards! Keep an eye out on our social media channels for more details on the day!
The club would like to thank Titan Spirits for their continued support and announce that the local spirits company has also joined the Business Club!
View the Titan Spirits website for more information on the company and their product. https://titanspiritsltd.com/