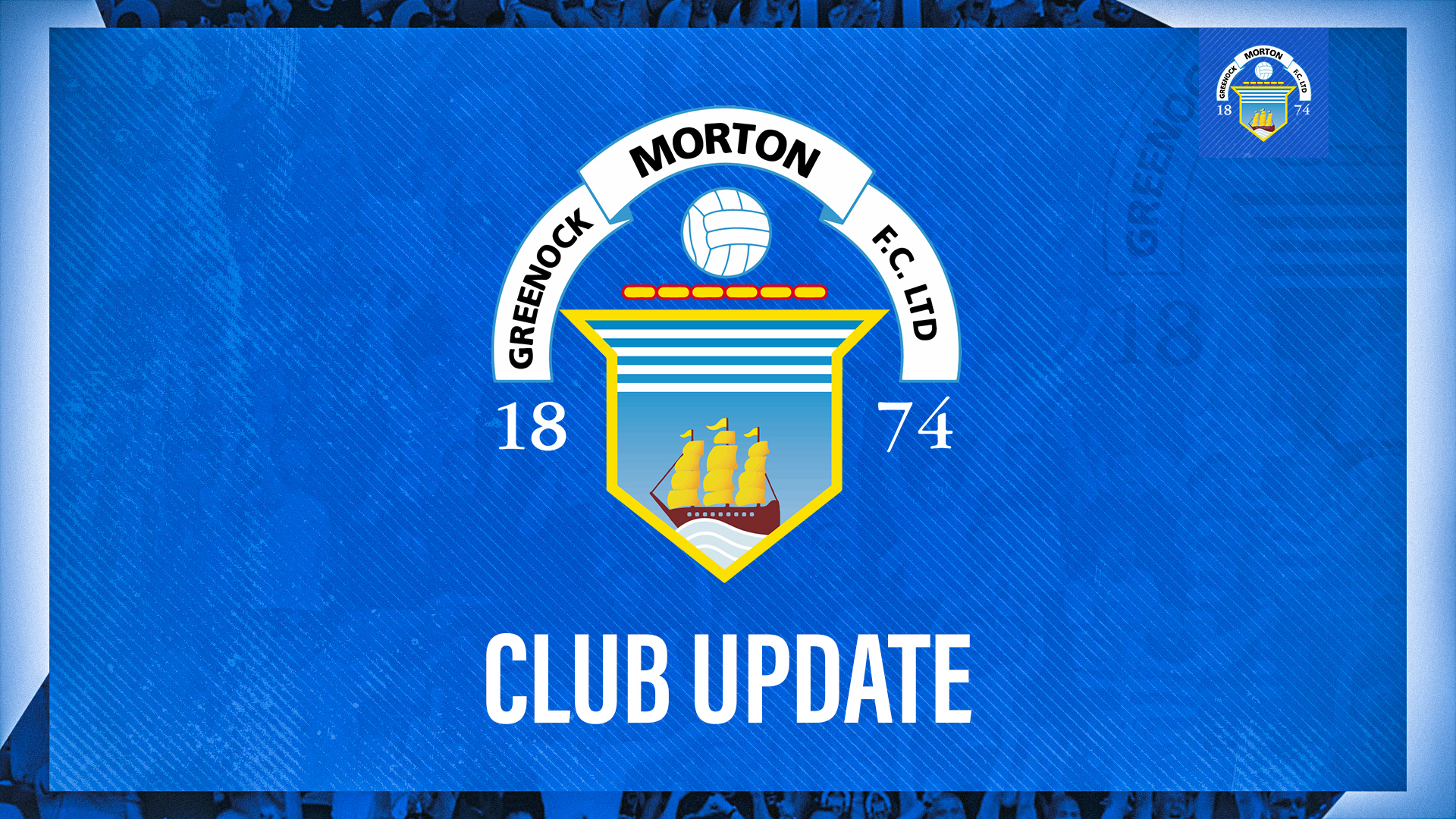 Graham McLennan to Step Down
Morton Club Together (MCT) founder, Graham McLennan, has indicated that he wishes to step down from being a member of both the Greenock Morton and MCT boards due to his ongoing health battles.
Graham founded MCT in 2019 and the original main aim was to provide additional financial resource to the first team playing budget of Greenock Morton. In addition, MCT aimed to see club debt to Golden Casket written off in stages, an initial/immediate shareholding for the MCT membership and MCT representation on the Club Board. As more and more members signed up to contribute each month, and circumstances at the club changed, the goal quickly shifted towards bringing community ownership to the club.
In just two short years, with much of that time spent in Covid lockdowns, that dream became a reality as MCT's fan-backed takeover of Greenock Morton was confirmed in September 2021.
However, for the past three years many of you will know that alongside tirelessly doing everything he can to make MCT and community ownership a success, Graham has also been living with cancer, after being diagnosed with a brain tumour in February 2020 and going through surgery, radiotherapy and chemotherapy.
Those of you that know Graham won't be surprised to hear that while he's stepping back from being an active board member, he wants to continue doing what he can, time and health permitting, to move Morton forward. Graham will remain a close advisor to the MCT board and the Morton Board have also unanimously agreed to keep Graham as an honorary Director, which will allow him to contribute when he is able.
Graham's decision does mean that there are now three MCT reps on the club Board – Gordon Ritchie, Graham Barr and Stewart Farmer. The club will now be seeking a new MCT appointee for the Morton Board. In the coming days, Morton Club Together will be communicating the next steps regarding this.
Everyone at Greenock Morton and Morton Club Together would like to say a massive thank you to Graham for his incredible contribution since 2019. The reality is, that without his idea and desire to launch MCT, community ownership at Cappielow wouldn't have been possible.