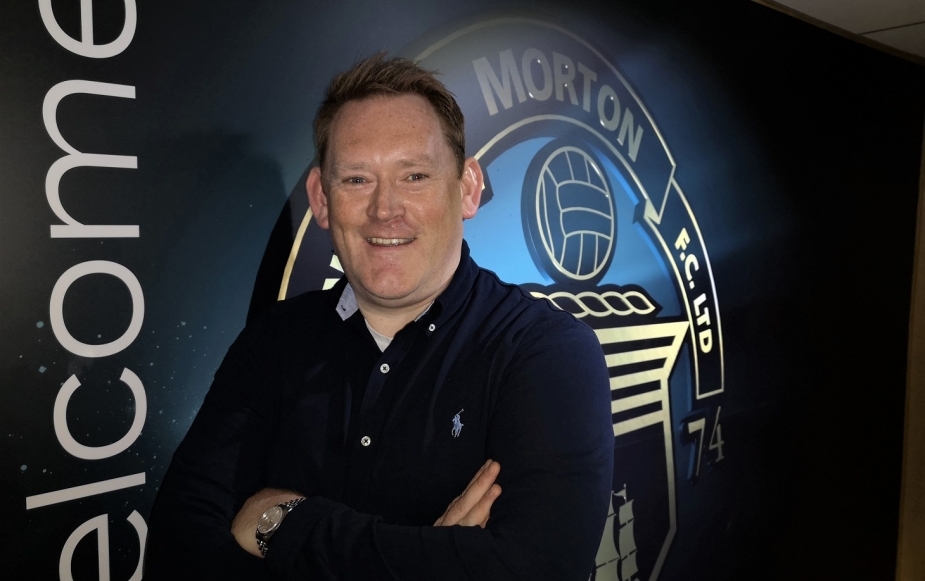 This weekend we welcome Ayr United to Cappielow for what I expect will be another competitive encounter between ourselves and Mark Kerr's side. It's always a difficult task to balance the role as Player/Manager, but Mark has managed to develop into the role and I wish him all the best for the future.
I've been happy with the way the players have applied themselves since we returned to competitive action just under a month ago. It was always going to be difficult to adjust to playing games again after such a long layoff, but they are a great bunch who want to listen and learn, and I'm delighted that myself, Anton and Timmo are able to give them the support they need both on and off the pitch.
I felt we were very unlucky against Dundee last week. After conceding an early goal, our response, work-rate and overall play was exactly what I was looking for from my team. We defended solidly and I have no doubt in my mind that if we'd converted one of the clear chances we created, we would have gone on to win the game. As it was, Dundee held out and you could see the relief on their faces as the final whistle went. That reaction told me all I had to know.
We have certainly moved on a lot in the last year and I can see the younger players who've been with us during that time, finding a maturity that keeps them pushing till the end. We'll certainly need to keep that hunger and desire with us as the season moves on.
I can clearly state that all of my players give 100% to this Club both on and off the park. That commitment will be in all of the teams I manage. We are a team who fight and protect each other. Given this, I was saddened that a small minority chose to single out one of our players on social media. To criticise one is to criticise all.
As Manager of the Club, I have a duty of care towards all my staff. We live in an age when there are many issues that can affect people in all walks of lives, so whilst I actively support constructive criticism and encourage fans' input to the team we love, I feel that personal attacks can never be acceptable or justifiable.
I'm sure that the vast majority of our support would endorse that view.
It continues to be a strange experience without fans as players often get a lift at the right times in a game to either hold on, or push to victory. We cannot wait until we are able to run out in front of you and I sincerely hope that day is soon.
I hope you all can enjoy this weekend's game against Ayr United, which, as you know, can be accessed through the Club's live stream. It's always a hard task against Ayr but I will be delighted if we are able to pick up all three points on the back of a good performance. The players are certainly up for it and all will be playing for the jersey.
Thank You
David Hopkin
Manager – Greenock Morton FC