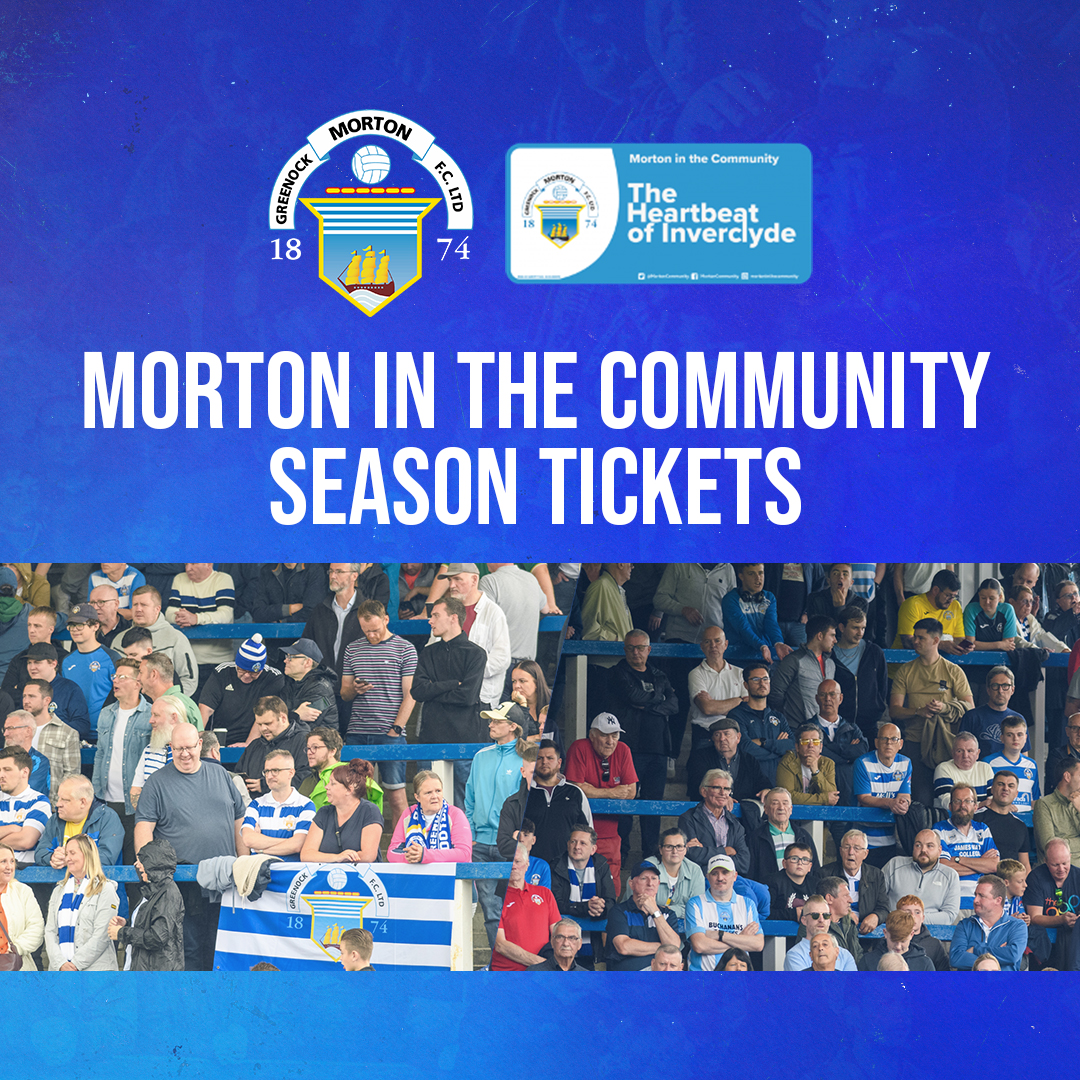 Community Season Tickets 2023/24
Following a successful call for donations last year, we are delighted to launch our appeal for donations towards making season tickets available for Morton in the Community for the 2023/24 season.
To date, there have been a few donations made towards the project by those who attend the Boardroom, and we have also received an anonymous donation to Morton in the Community of over £3,000. That means that at this stage, more than £4,000 has already been raised for this cause.
Morton in the Community Chief Executive, Brian McLaughlin, said, "We are extremely grateful for the donations so far, and to the club for once again running this fantastic initiative."
"These tickets will benefit people who need it most that utilise the Morton in the Community programmes. With under 12 season tickets being free, these donations may allow a full family to attend a game who otherwise might not have been able to."
We would also welcome any further donations towards season tickets for Morton in the Community. These donations do not need to be the value of a full season ticket. Any donations made will be accumulated and Morton in the Community will have access to season tickets to that value all season.
If you would like to donate towards this cause, click here.