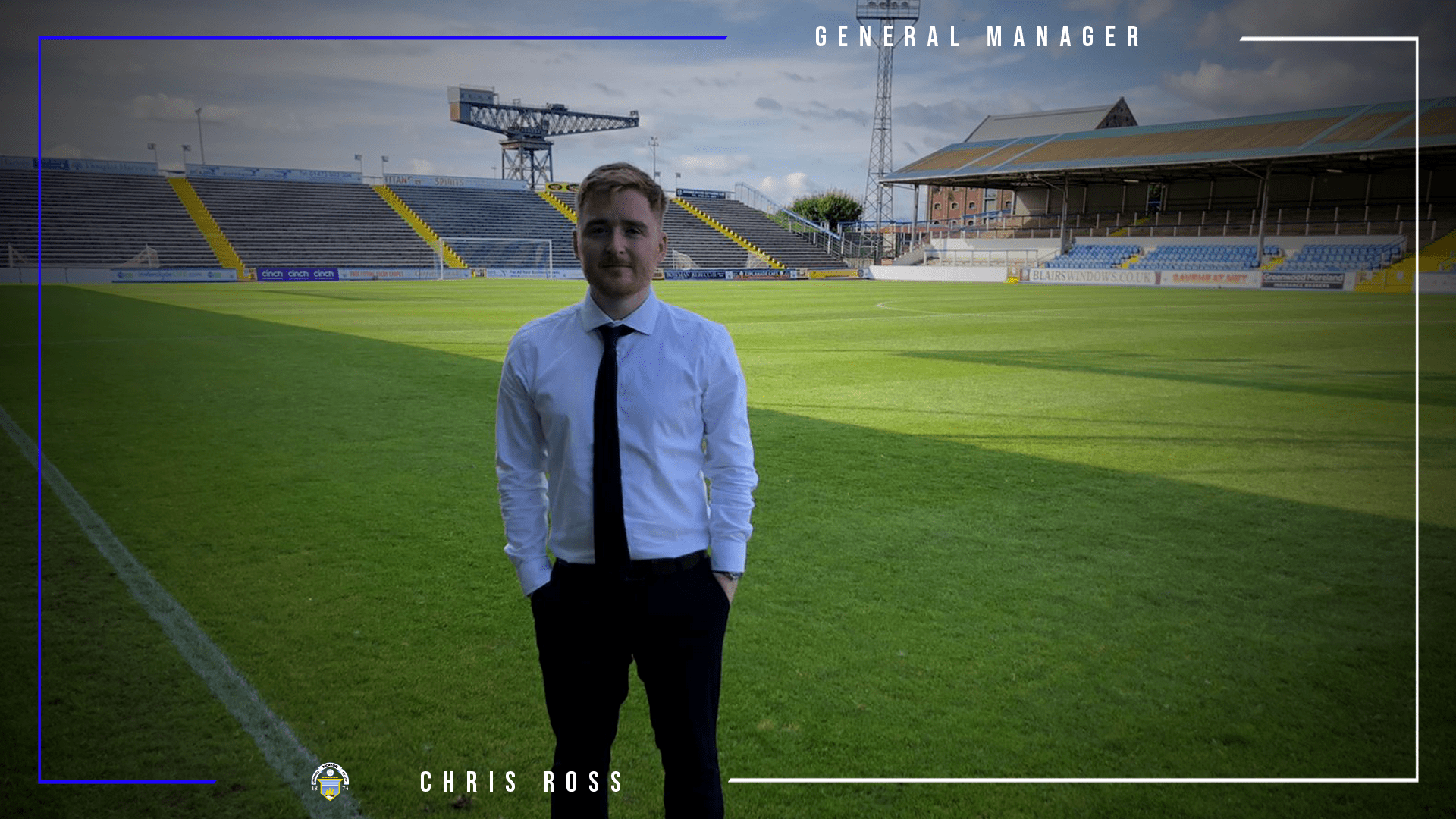 Chris Ross appointed as new General Manager
Greenock Morton are delighted to announce the appointment of Chris Ross as General Manager. Chris begins his role on Monday 9th August and will be responsible for the day to day running of the football club.
Chris brings a wealth of experience to the club, having worked with football clubs in England, Scotland and the United States as a consultant in key areas such as operations & income generation. He has also worked outside of football, aiding the development of many charitable trusts & foundations. Chris also brings a strong understanding of the local Inverclyde community having provided consultancy support to Greenock Morton Community Trust since March 2020, assisting current GMCT CEO Brian McLaughlin. Chris has also completed a football business course with the EFL Trust that involved understanding club operations, business development, globalisation and relationships in the professional football industry. He has also experienced first-hand fan ownership in practice through his time working with Scottish League 2 side Stirling Albion.
After his appointment, Chris commented:
"I feel really proud to have been given the chance to lead the day-to-day running of Greenock Morton as the General Manager. After gaining many valuable experiences across a number of clubs I've supported & worked with, I'm really looking forward to investing all my efforts & learning into helping the club move in a positive direction.
"I will focus my immediate efforts on getting up to speed within all areas of the Club as well as supporting the existing staff team, helping to increase their capacity and improve efficiencies. This is one of the most exciting times in GMFC history with the transition into being a community owned club and I'm looking forward to playing my part in helping ensure we are both a thriving & sustainable community owned club. I would like to thank the Board for the opportunity and rest assured, I will be working tirelessly to help move the club forward."
Stewart Farmer, incoming Greenock Morton Board Member/Director, also commented:
"We are delighted to be able to welcome Chris to the club as the new General Manager after a thorough & detailed interview process.
"We had a number of extremely strong candidates interview for the post, and we believe Chris' experience and knowledge are extremely impressive, and he'll bring a fresh impetus to help drive the club forward under community ownership."