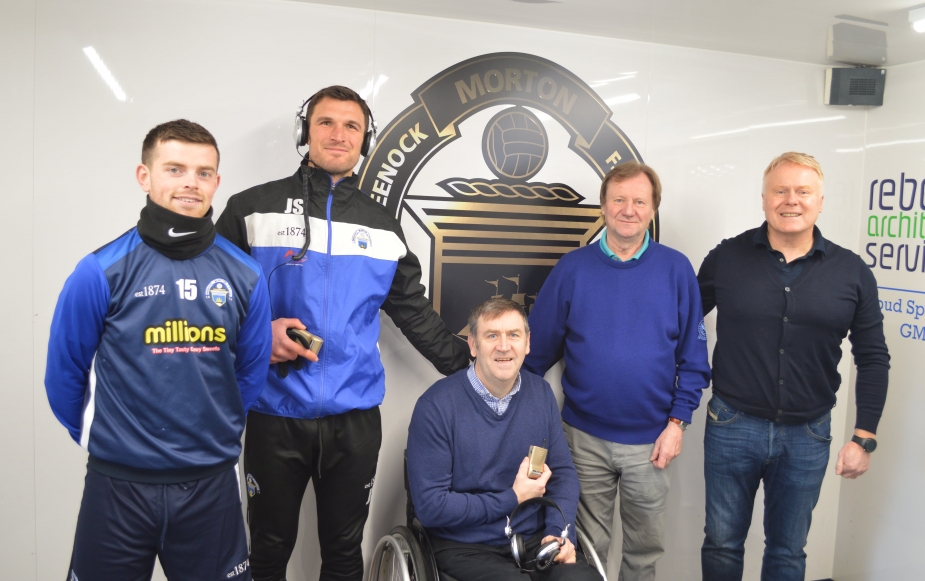 Cappielow Introduces Audio Descriptive Commentary
We are pleased to announce that a new audio descriptive commentary system has been installed at Cappielow for visually impaired spectators.
The new system, provided by Rex Blind Party, introduces a high standard of audio equipment that will ensure visually impaired supporters keep up with every bit of action.
Club Disability Access Officer Andy Adams has been working for the past few months to bring the commentary system to Cappielow and is delighted to now have it up and running.
He said: "I've been working with Rex Blind Party, a charity who assist with this service and we are very grateful for their support and provision of the equipment.
"Now that it is in place, we are actively looking for volunteers who would be willing to train as audio descriptive commentators. This would be an ideal opportunity for anyone considering a career in media or anyone with a passion for football.
"I'd like to thank Billy at Rex Blind Party for the kind donation and all his work to improve the match day experience for visually impaired supporters."