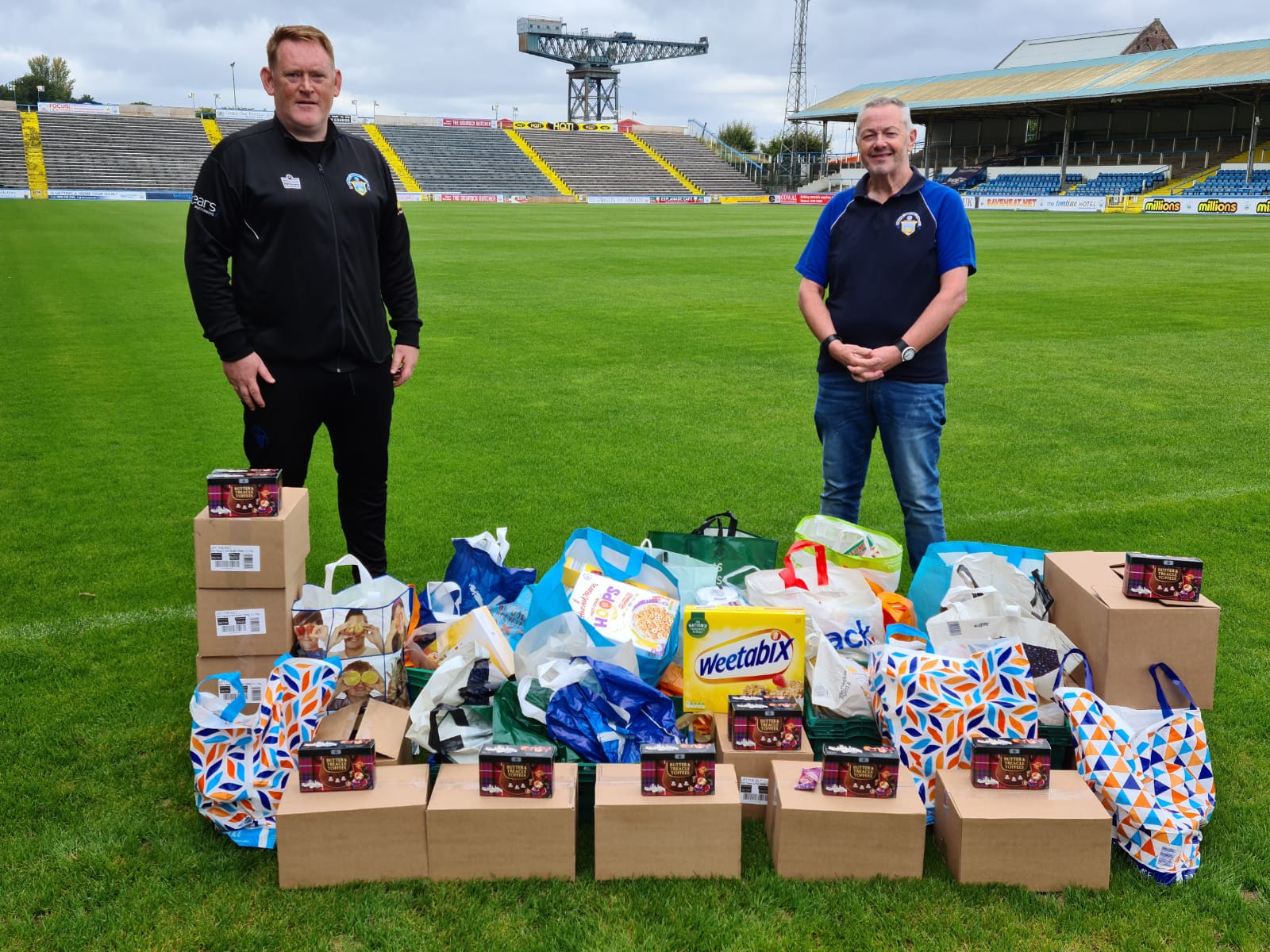 ANOTHER GREAT COLLECTION FOR INVERCLYDE FOODBANK
Cappielow Park was, once again, the collection point today as the Club threw the doors open to enable the public to come down and make a donation to Inverclyde Foodbank. Naturally, all guidelines relating to social distancing and public sanitation were adhered to but that was not a deterrent to the generosity of locals who made their way down to the ground between 1-3pm just so they could help the less fortunate.
Club Chaplain, Alistair McAlees was on-hand to monitor the collection as his church congregation is actively involved with the project in association with the Trussell Trust and he was joined by some of the First-Team squad as well as manager, David Hopkin.
The 'Ton gaffer was delighted by the turnout saying; "It's always fantastic that people make such an effort to support this very worthwhile cause particularly at this time as we continue to live with the Coronavirus pandemic. One lady even came all the way down from Port Glasgow by bus, carrying four big bags of food. It's so important that we, as a club, are involved in helping out the local community and this kind of initiative helps us to do so."
If you would like to get involved with Inverclyde Foodbank then the number is 01475 787177 or 07506530638. In addition, Hope Community Church are in partnership with "Christians Against Poverty" (CAP) which specialises in financial help and they can be reached on Freefone – 0800 328 0006.
Pictured – David Hopkin with Club Chaplain Alistair McAlees