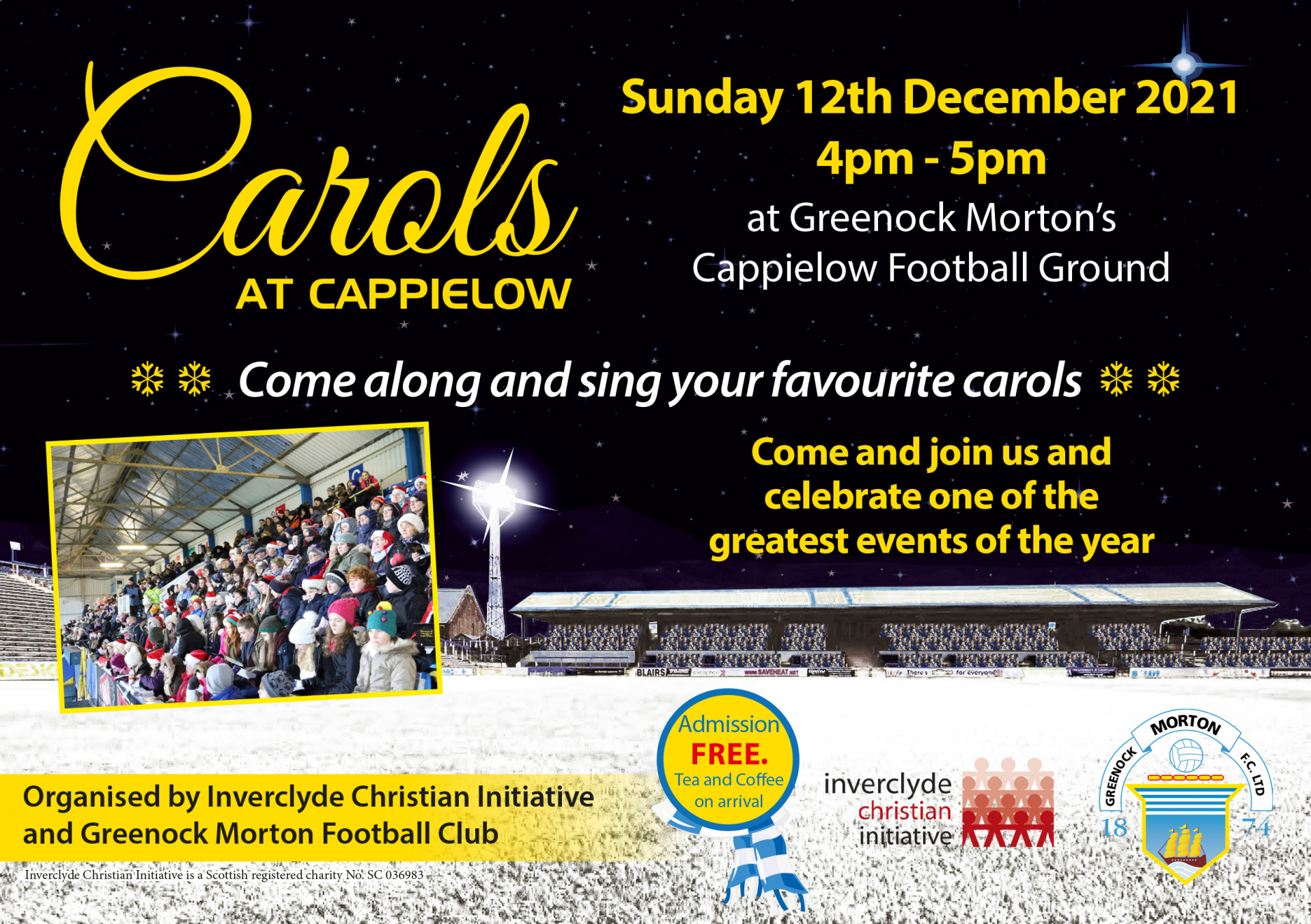 Carols at Cappielow is back: Sunday 12th December from 4pm to 5pm
Inverclyde Christian Initiative, in association with Greenock Morton FC, are holding another Carols at Cappielow event on Sunday 12th December from 4pm to 5pm after an absence of a year due to Covid-19. This is the seventh such annual event and they have been great occasions for not only singing some great Christmas carols but also promoting once again the real meaning of Christmas in our community. Tea and coffee will be provided this year ahead of 4pm to keep hearts, minds and bodies warm!
For the Initiative, Chris Jewell said, 'This is a free event, and we would encourage everyone to wrap up well as December can be cold, and join us at this special time of year for what must be the largest by far open air Carol service in Inverclyde. We are looking forward to another great occasion to celebrate the birth of Jesus and would thank everyone for their support.