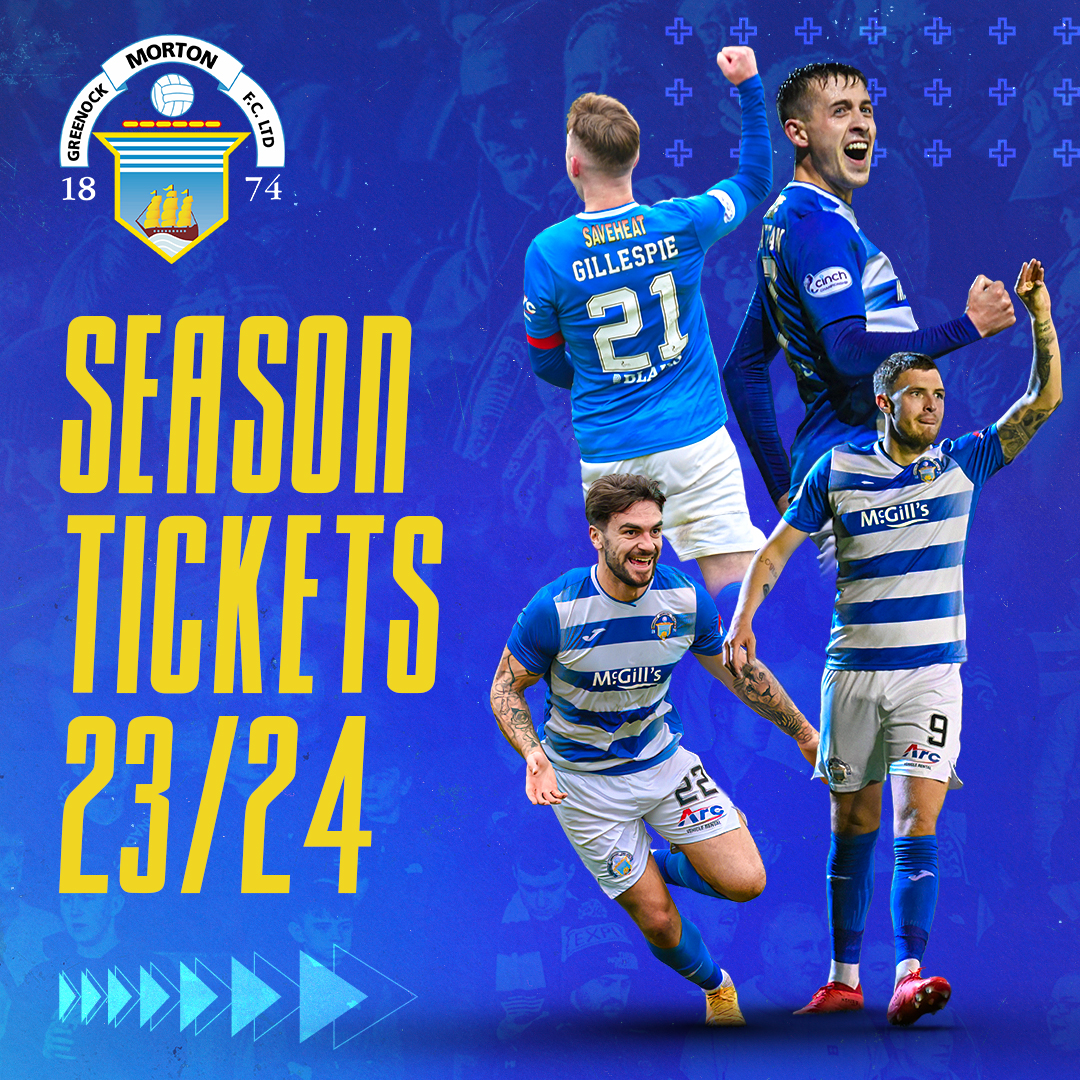 2023/24 Season Tickets On Sale
As the dust settles on a hugely successful season, we are pleased to say that season tickets for our 2023/24 cinch Championship campaign are now on sale!
From the first match to the last, it was clear just how crucial your support was to the success on the park so make sure to secure your spot for another season of exciting cinch Championship action!
  We are pleased to announce a new season ticket category with a 16-21 age group introduced to our pricing structure and we are glad to be able to continue offering free season tickets to our supporters under the age of 12 with every paying adult.    A blanket walk-up price of £5 for all Under 16s will also be introduced for next season which will allow younger fans to attend home matches for an affordable price.
All 2023/24 season tickets will be available HERE through Fanbase which can be accessed on app or browser.
Fanbase, our new fan engagement and ticketing partner, will help modernise the fan experience at Cappielow. The award winning Edinburgh-based company has been brought onboard to upgrade and consolidate all core areas of the fan experience with innovative services across ticketing, hospitality bookings and communications all across online and offline via one integrated system. The mobile app will also give fans access to the latest content, their own digital wallet and access to any match ticket or event purchases.
Download iOS: https://apps.apple.com/gb/app/fanbase/id1543725541
Download Android: https://play.google.com/store/apps/details?id=com.fanbase.app
This option is for supporters with an assigned seat in the main stand and who would like to secure the same spot for season 2023/24. The "Renew Season Ticket" button is for you, this button can be found by clicking the second icon from the left on the bottom of your screen that says "schedule". You will be asked for your existing seat number and postcode for verification. Your seat details will appear on your purchased ticket.
For fans that are looking to renew their season ticket in the Cowshed, simply follow the link below, choose "MCT Members" or "General Sale" then from there select the option for Cowshed.
The season ticket renew link for supporters with a seat in the Main Stand can be found HERE.
This option is for all supporters purchasing a season ticket for 2023/24, including those who would normally enter at the Cowshed/Sinclair Street turnstile.  Physical Cards:
The club understands that some supporters will require additional support and/or the option of a physical season ticket card. We have made this option available to you with an additional £5 charge and will be on hand to support at all times through admin@gmfc.net.
We would still encourage all purchases to be made through the app.
Finance and Direct Debit: 
The club is working on a finance option, where supporters can pay for their season ticket over three or six months. We are aiming for this option to be available as quickly as possible. Please email the club at admin@gmfc.net and we will process this reservation for you.
2023/24 Ticket Price List:
Adult (Main Stand/Terrace)
MCT Member Price – £295 
Full Price – £320
Concession (Over 65s, Main Stand/Terrace)
MCT Member Price – £210 
Full Price – £220
16-21 Age Group (Main Stand/Terrace)
MCT Member Price – £160 
Full Price – £170
Child (12-15, Main Stand/Terrace)
MCT Member Price – £45 
Full Price – £50
Free season ticket with a paying adult.
2023/24 Walk-Up Ticket Prices
Adult – £22 
12-15 – £5
Under 12 – £5 (With paying adult)
Concession (Over 65) – £16  16-21 – £16